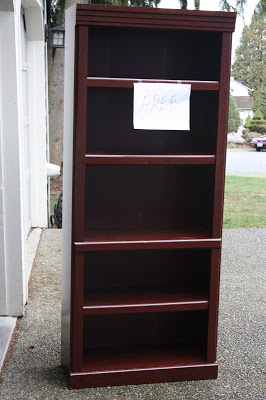 A Roadside Find and Home and Family Friday
What would you do? You're driving down the road, in an SUV, with no kids in the car. Sitting along the side of the road, you see this bookshelf.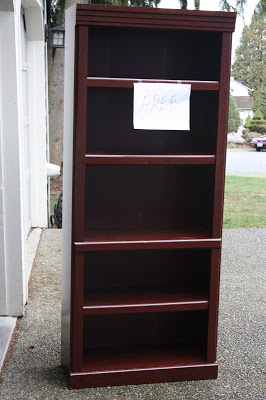 As you get a little closer, you see the sign. Yep, it says FREE.
Well, duh! You pull over, fold down the seats, and muscle the large bookshelf into the back, letting out a happy little sigh as you hop back into the driver's seat.
Score!!!
We're ready for Home and Family Friday. Link up all of those great projects you've been working on this week. I'd love it if you'd grab my button and become a follower.