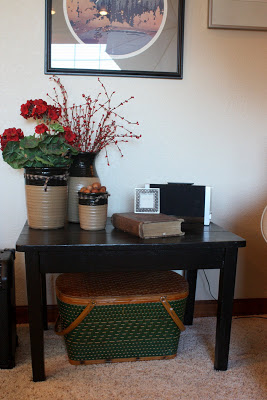 Antique Picnic Basket
A few months ago, I was delighted, as I was browsing Goodwill. I came across this adorable picnic basket.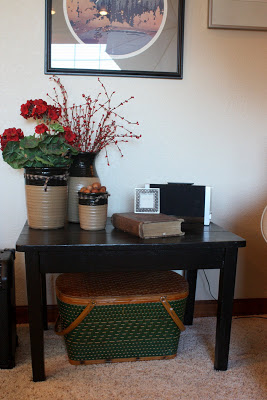 I love old picnic baskets. I can't honestly say that I've ever taken one on a picnic, but I just love the way they look around the house. They are perfect for hiding a magazine pile or storing an old quilt. I always imagine my grandparents taking a basket like this on a picnic to the beach. When my grandma moved from her home to a retirement center, I think we found about five picnic baskets in her garage. I have several of her baskets, but I couldn't resist buying this one too. It was $6.00, and I thought that was a pretty good deal.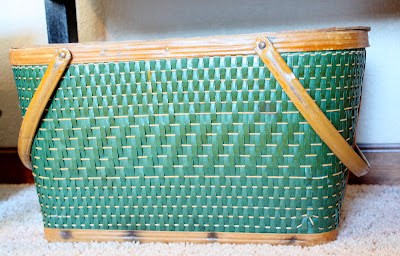 I had seen baskets like this at antique stores, usually selling for $15-$20. I don't really make purchases like this, thinking I'm going to sell it and get make a little extra money. If I buy something old or antique, it's because I like the look and think it will add character to my home.