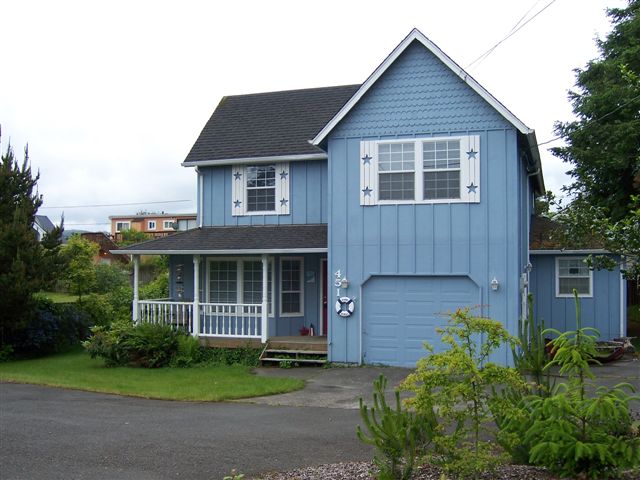 Seaside Memories and Crab Chowder
Every summer my Mother-in-law rents a house in Seaside, Oregon. I'm pretty sure my kids think of "The Blue House" as their second home. We pack the car and the cargo box full of beach toys, skim boards, and bicycles, and my sister-in-law's family does the same. For a week in August, the beach (and The Blue House) are ours.
I can't say I've ever seen a more beautiful sunset at Seaside. I was lucky enough to be standing on the Promenade as the sun was going down. I think I took about 100 photos. This was my favorite.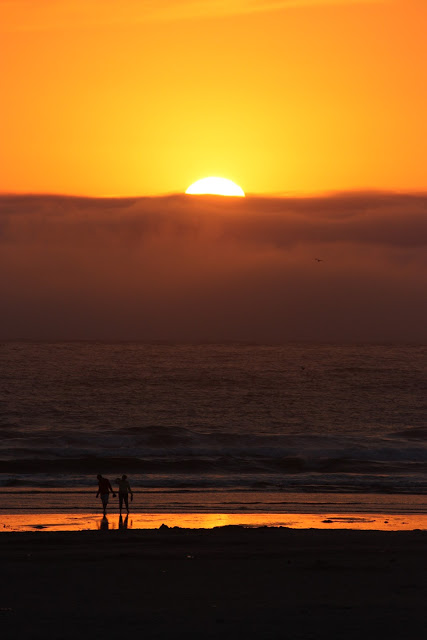 We woke up early for a low tide walk.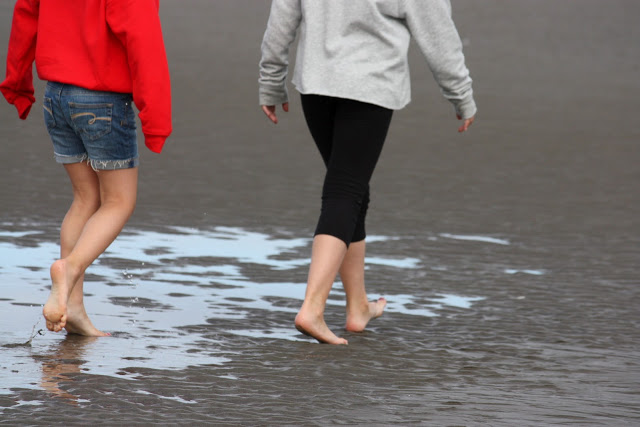 Oregon and Washington beaches have so much character. You can see the dark, gray clouds off in the distance, but it was actually pretty warm as we were walking and wading in the water.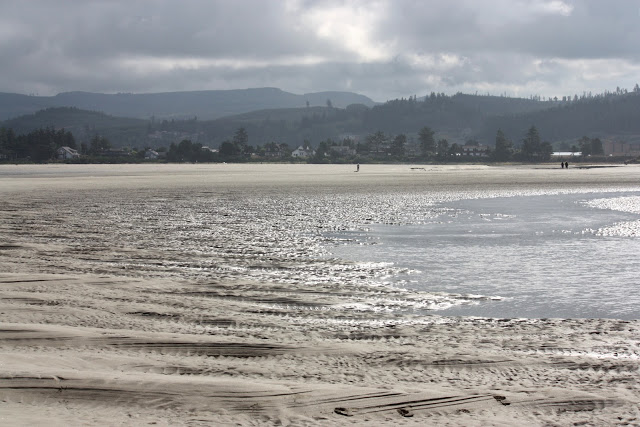 We're not always this lucky, but we found several whole sand dollars this year.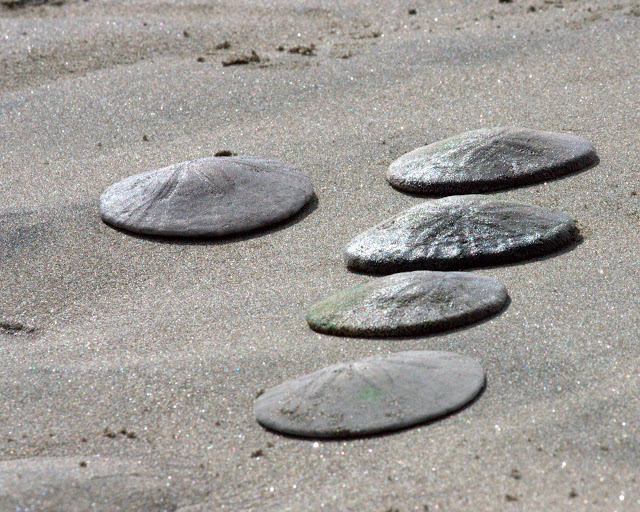 Of course, there were the annual sunset beach poses.
(Note to self: Feed children and dads before picture time. Everyone will be happier.)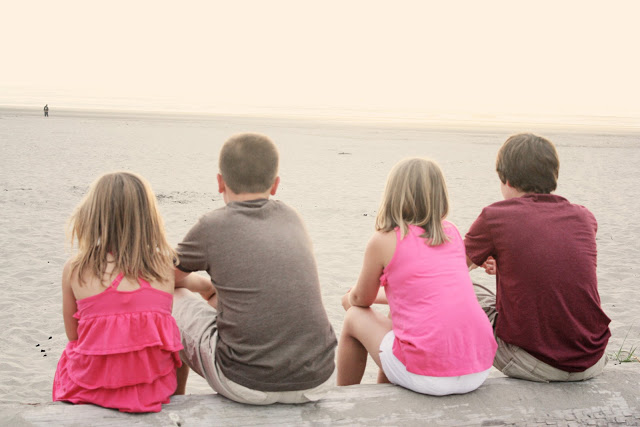 The sandcastles are my favorite part of beach days. The dads kids absolutely love using the beach as a blank slate. They spend time building, carving, digging, and sculpting. Often times, people walking by will stop to take pictures of their creations. They will spend HOURS on a masterpiece that will be washed away by the next high tide. But, they don't mind. The tide just brings another blank slate. (Honestly, I don't know if it's the kids or dads who love the castles more!)
This year they went for the traditional castle, but also sculpted a dragon, Air Jordan, and a shark eating a mermaid.
There was a little beach volleyball, inspired by the Olympics.
(I love the filters on Instagram!!!)
One of my favorite parts of the trip is crabbing. I don't exactly love the work of crabbing, but OH MY do I love the product of crabbing! 24 keepers this year!
I smell dinner!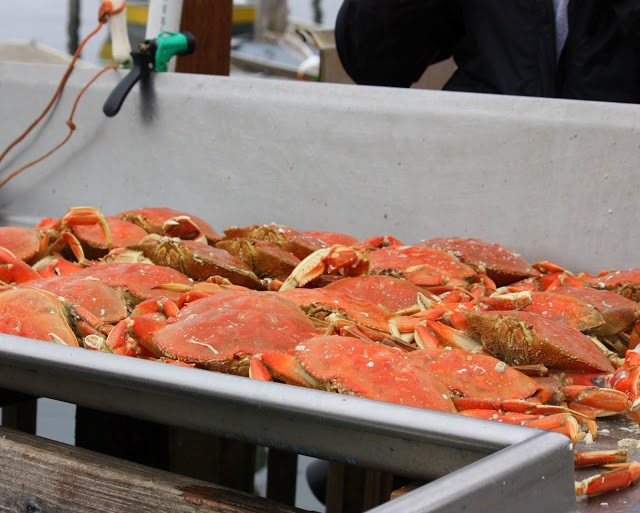 I absolutely love any type of seafood chowder, but crab chowder has got to be my favorite.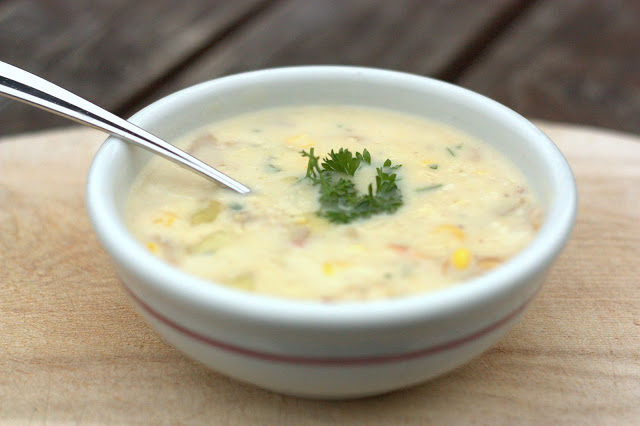 Here's my recipe:
24 steamed clams (or as many as you dig up when you're out crabbing and claming)
Lots and lots of crab (I think I used about 3 cups, minus the huge bites that didn't quite make it into the pot… yum!)
4 slices cooked bacon, cut into bite size pieces
6 tablespoons unsalted butter
1/4 cup flour
2 bottles of clam nectar
1/2 cup finely chopped onion
1 cup corn (We had corn on the cob the night before and cut some off for chowder.)
3 cups 1/2-inch cubed, peeled potatoes (precook by boiling for a few minutes)
2 cups heavy cream
Salt and Pepper to taste
1/4 cup minced parsley leaves
Old Bay or Johnny's Seafood Seasoning to taste
I started by melting the butter and browning the onions. Then I added my flour, followed by cream to make a roux. All of the other ingredients followed, and I let it simmer for about 20 minutes.
I think we must have been pretty hungry because we devoured this chowder. It was thick, yummy, and absolutely packed with crab.
All in all, I'd say it was another wonderful year at the beach. Thanks for the trip Grandma! We always have happy memories.