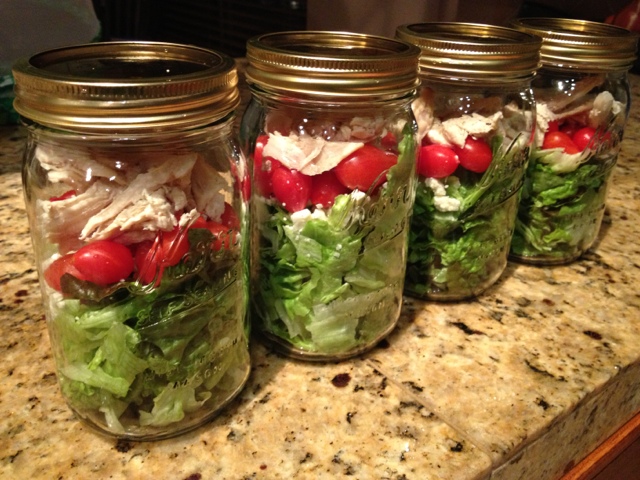 Lunchtime Salad Kits
I've often said that I don't know how I dressed myself in the morning before Pinterest. I rely on the "my style" pinboard on my Pinterest page to help me put together outfits. Well, now I'm wondering how I fed myself before Pinterest.
Have you seen these salad kits all over Pinterest?
I can't tell you how happy it makes me to lunch all ready to go. My little kits have lettuce, Feta cheese, tomatoes, and a little bit of chicken. The dressing is in a separate container.
Yum.
Thank you Pinterest!