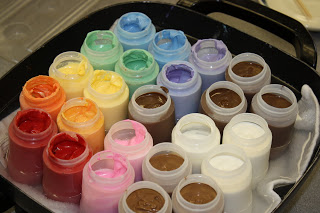 A Sweet Surprise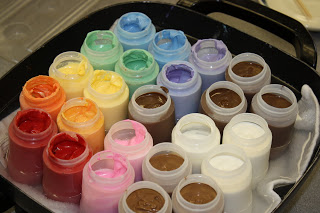 One of my nieces is a second grader and for her birthday, last November, my sister in law planned her birthday at Dawn's Cake and Candy. www.dawnscandyandcake.com
The party was perfect for a group of second grade girls. Dawn led them through the candy making process and then the girls got creative.
I taught second grade for ten years, and I have never seen a group of second graders engrossed in a project like this! They had a great time. Dawn let each girl keep their candy mold and beautifully boxed up the candies they made.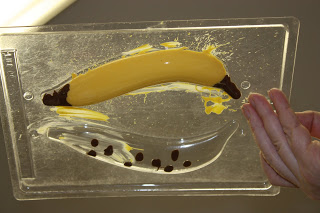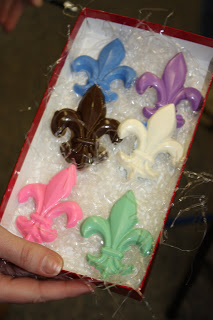 During the party I was talking to Dawn about her business, candy making parties for grown ups, and supplies she sells. I love to bake sugar cookies for every occasion and I've been looking for some edible glitter to add to my cookies.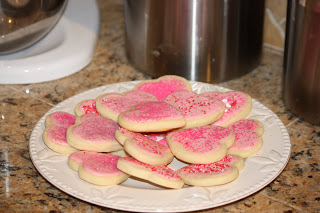 Dawn took down my name and address and told me she'd contact me. Well, the holidays came around and I got busy. I'm sure she was busy too, and we never touched bases again. Now for the sweet surprise…
Yesterday I went to the mailbox to find a package waiting for me. I opened it up, and there were four bottles of the glitter I was interested in buying! Along with the glitter, there was a note, "Sorry this took so long. Enjoy the glitter at no cost." She even paid $4.80 to mail my package! It was truly a sweet surprise in my mailbox! To thank her, I thought I'd post this for all of my bloggy and Facebook friends to see. Keep her in mind for all of your baking needs. She throws a great party too!