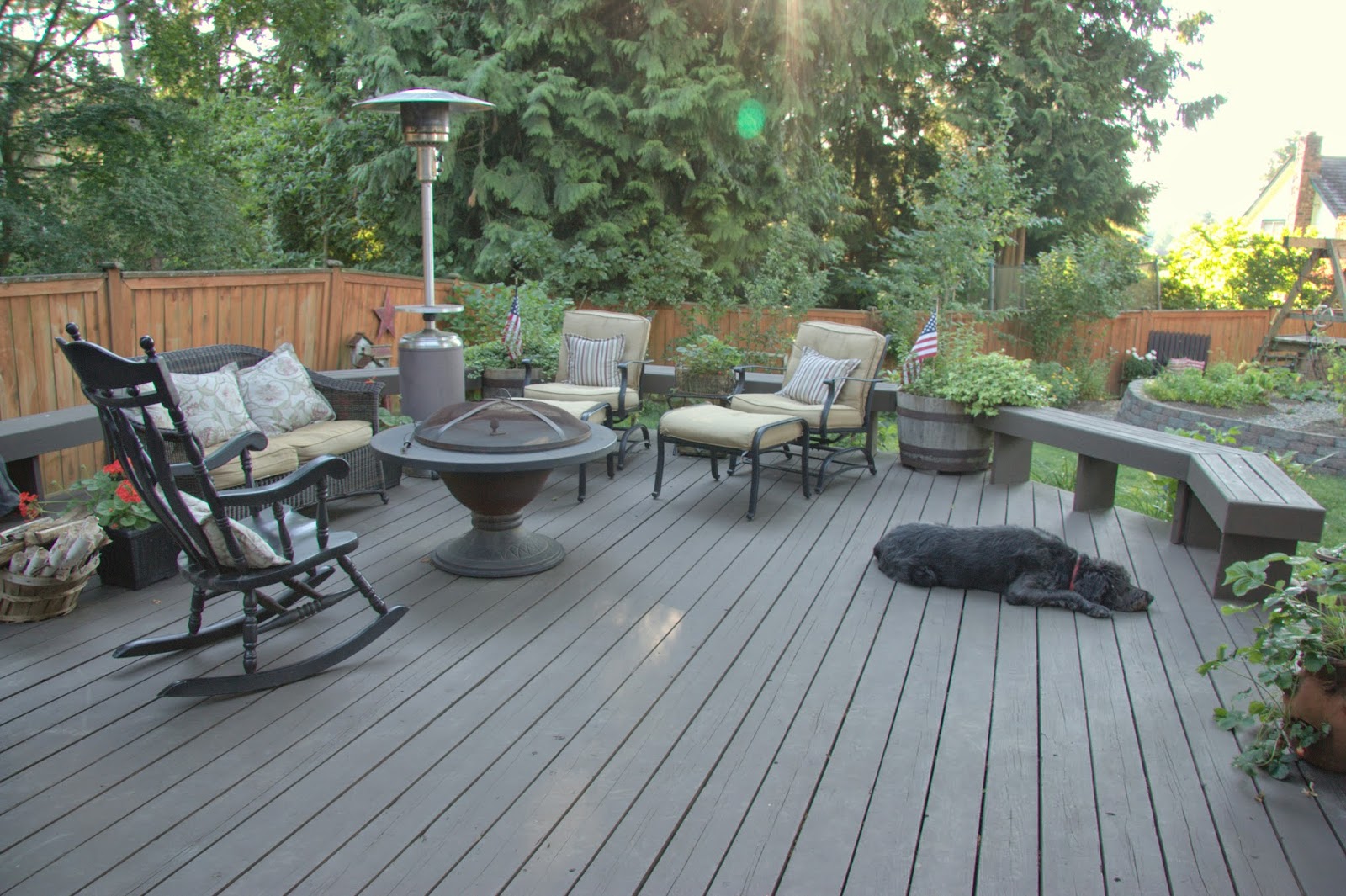 Behr Deckover Update – Over One Year Later
About twice a month I receive an email from someone about my deck makeover. It's usually someone who has done a google search and wound up at my blog. They read my post about painting our deck and then email to see if we are still happy with the product. Let me start by saying that I have no connection with Home Depot or Behr products. We simply needed to do something about our aging deck and I decided to blog about the process.
So, are will still happy?
Absolutely! I would do it all over again in a heartbeat! I love the chocolate brown color. I think our color was called Coffee. It is the perfect color to compliment our house and it has held up MUCH better than I expected. It was starting to look a little dirty after the long Winter and Spring, so I decided to pressure wash it in May. I really expected some chipping of paint, but it never happened once! I was kind of impressed!
(Isn't this area just screaming for a cute outdoor rug? If only I didn't live in the wet, wet, wet, Pacific Northwest!)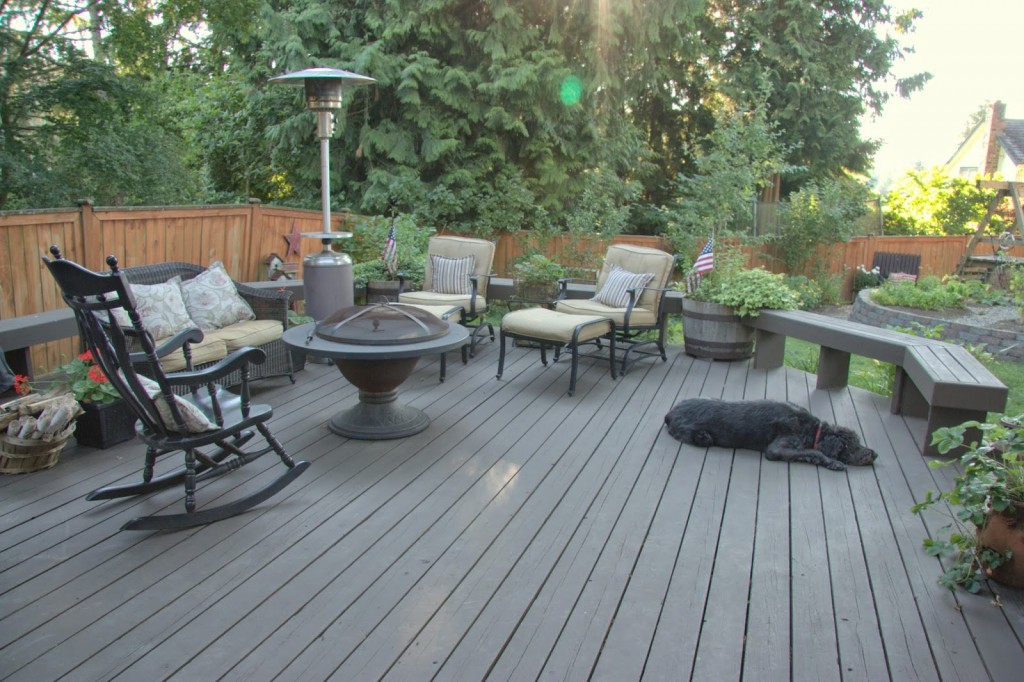 There were two boards that needed to be replaced before we painted the deck. We replaced the boards and painted right over them. I had read that the Deckover product doesn't take to new wood very well, and this little area shows that it is true. There is a very small area that is starting to bubble a bit on the new boards. This section is so small that it doesn't bother me at all.
I'm still impressed with the product because, even though that one area is bubbling, our deck is huge and there is only one tiny area that is having any sort of problem.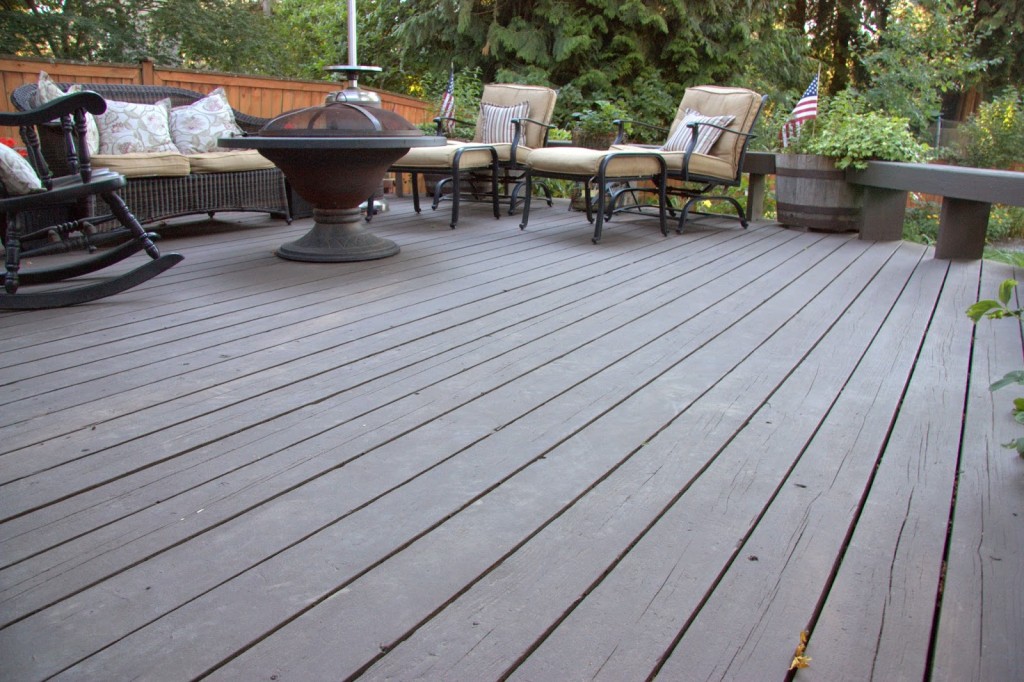 Ok, this is where we need to talk about one more little deck problem. Please note that the problem has nothing to do with the product. Do you see those gray-ish marks on my deck? Well, there are a few of those on my deck now. I scrubbed it today, to see if the marks would come off, but I was out of luck.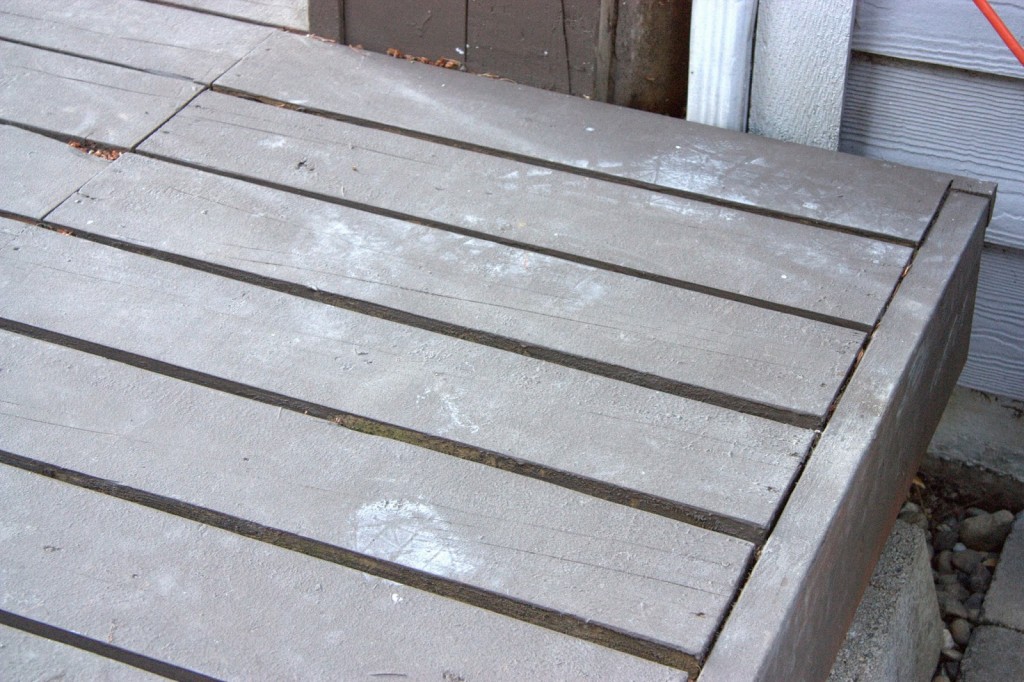 Last week (in our 90 degree heat) my hubby and kids built this little grilling patio off of the deck. It's a great little space that seems meant to have a grill (or two) ready for a BBQ. Well, to set the pavers you need a special sand that will stick everything together like concrete when wet. There was lots of sweeping, tapping, and watering going on, but we didn't really think about how the special sand would affect the deck.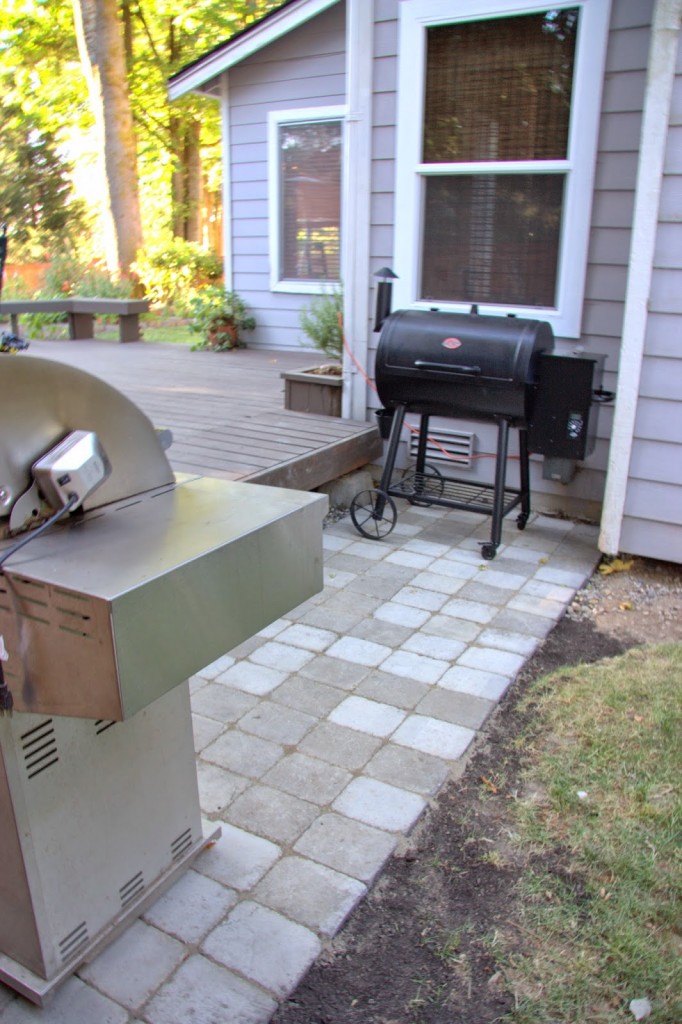 Not only did we walk on the deck, but there are LOTS of paw prints all over.
(By the way, what sort of step would you put right there? It needs one.)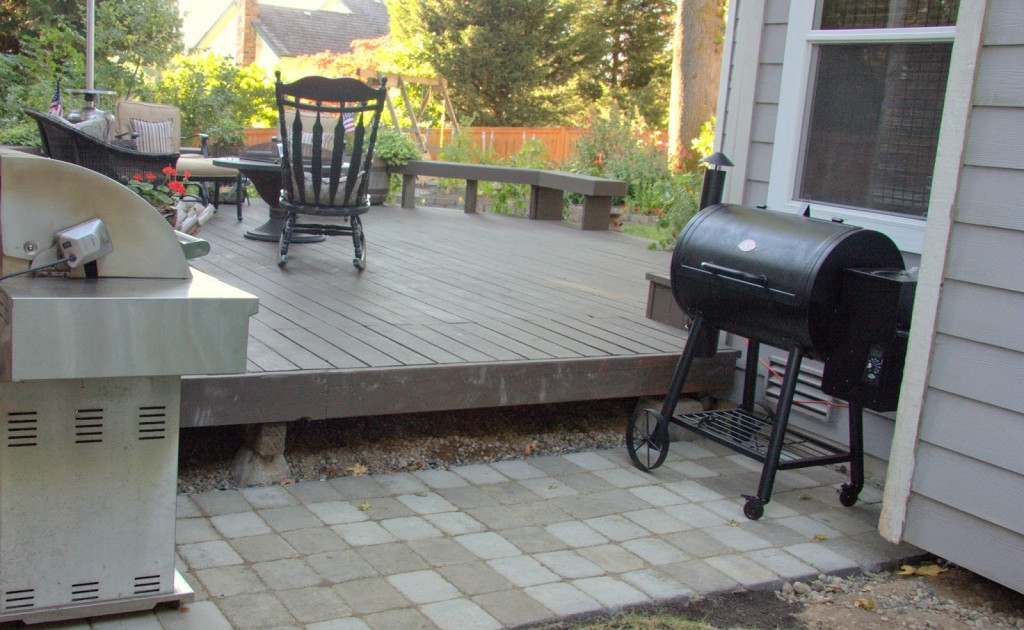 This guy seems to be the culprit when it comes to paw prints all over my deck.
"Sorry, Mom. I'm really, really sorry. I'll just stay right here on the grass. And then maybe roll over for a tummy rub."
I hope that answers a few questions about how we are liking our deck! Yes, I'd do it all over again! I'd choose the same color too, except this time I would be more careful about paw prints with sand/concrete that won't wash off. Oops!
Happy painting!