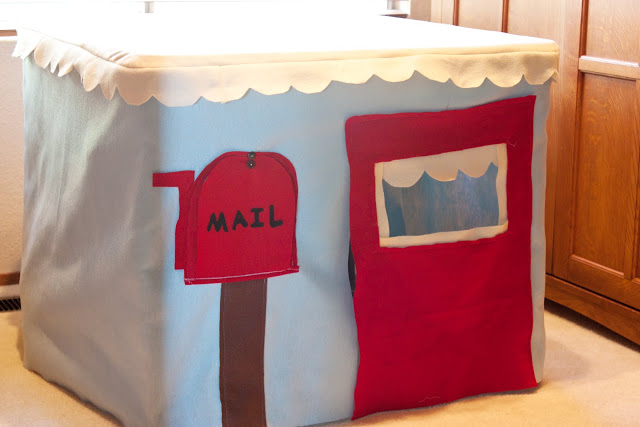 Card Table Playhouse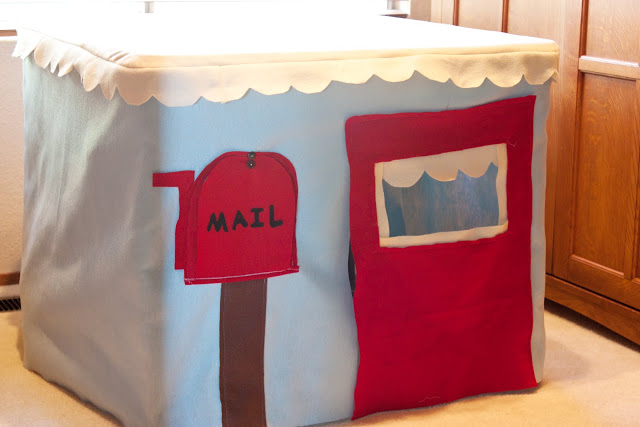 My daughter has been working on a little project. We have been seeing these card table houses on Pinterest and blogs. They are so adorable! Well, my daughter asked if she could make one. Of course, I said she could. I love to see her sew!
We had most of the felt and the card table was folded up in the garage. She drew a picture of the house she wanted to make and we started working. She drew her pattern onto the felt and cut everything herself. I made the MAIL letters for her, but she did almost everything else. She still wants to add a window and a flower box to the side. I'm so proud of her work! At first, I was thinking it would be tough for me to let go and let her create, imperfections and all. I've been really impressed with the quality of her work! I'd claim it for my own, if I wasn't so proud of her.
I'll share some pictures when it's all done. For now, it's the perfect little playhouse, even if it's not quite finished!
Happy sewing!