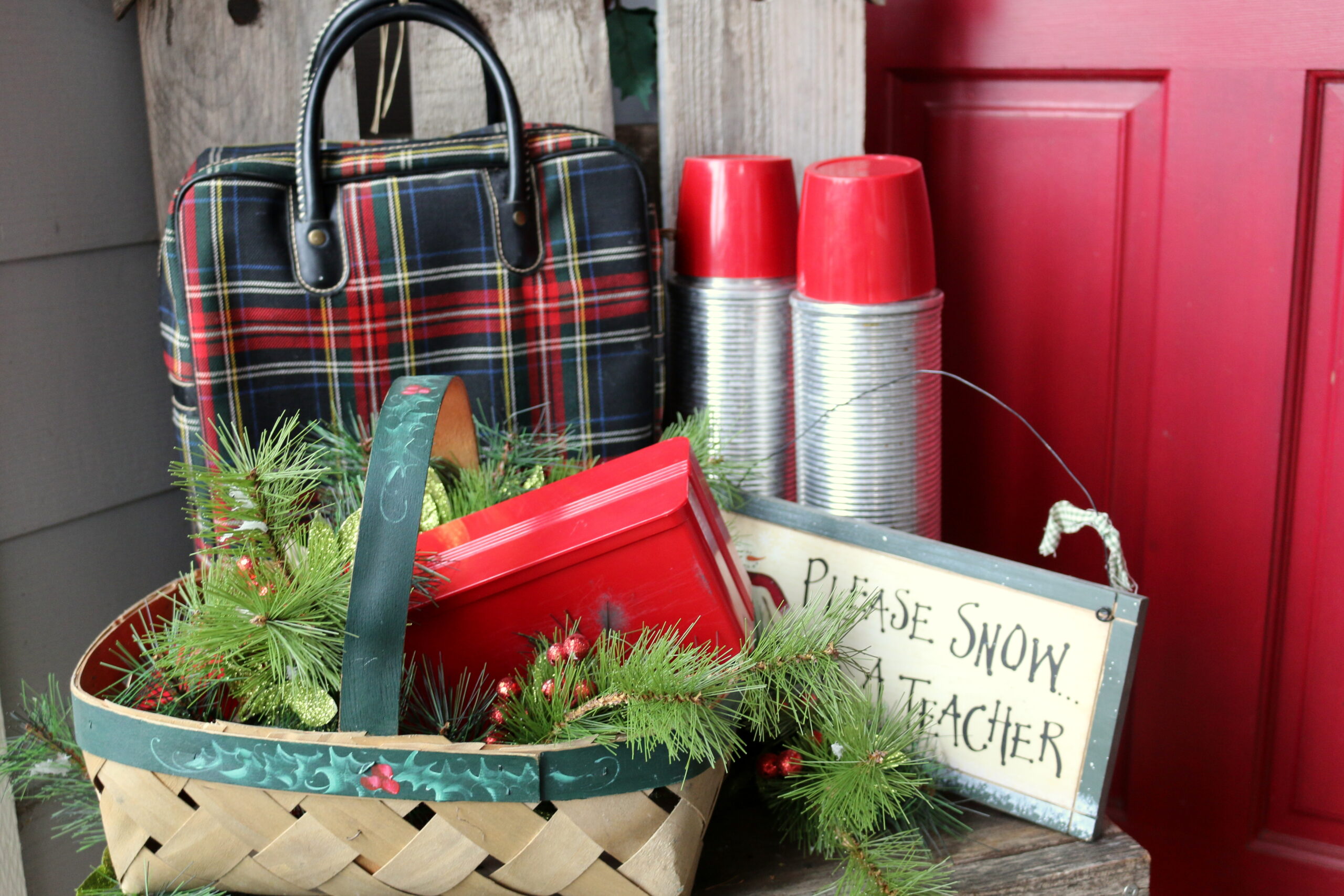 Christmas on the Front Porch
It's time to join the fun!  Blogland is full of beautiful pictures of Christmas and I couldn't wait to join in!  I kept the same wreaths and greenery on the front porch this year, but added a few new things to the little chair.  I absolutely love my sled shaped door mat but it has seen better days.  I can't find a replacement, so if anyone has a lead on a cute doormat please send ideas my way!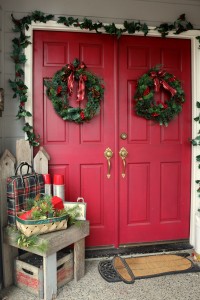 I found that cute little black bag, with picnic items inside, at Thorp Antiques over Labor Day weekend.  I've always wanted a small thermos collection and now I have my first two antiques!  For those of you who like my cute little bag, and live near Snohomish, I saw a similar bag upstairs in Joyworks for around $25 over the weekend.  I pictured my plaid bag looking nice near the Christmas tree, fireplace, or even by the coat rack in the entry.  I should almost run out and grab the bag from Joyworks myself!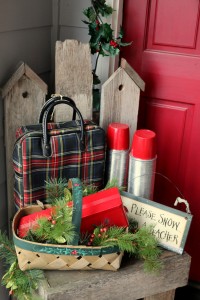 I realized, as I was typing this, that I forgot to get my old sled out of the rafters in the garage, and I still haven't been able to find my plaid wool blanket.  I'll find those next weekend.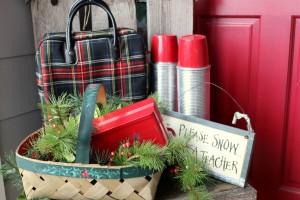 That's the beginning of the of Christmas at my house!  There is so much more to come.  We had a fun weekend of decorating, Hallmark movies, and family.
Merry Christmas!