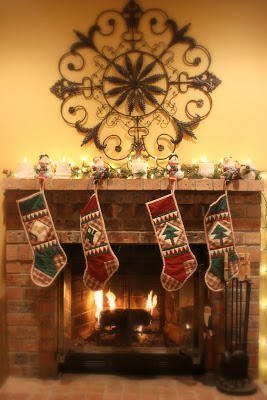 Christmas Mantel
The stockings are hung by the chimney with care!
I made the stockings just before my son was born. It was my first (and last) attempt at quilted paper piecing. It was such an intricate project. A little too tedious for me.
The little sweaters on the candles are leftovers from the pottery barn sweater pillow project.
Happy Christmas Decorating!!!
I'm linking this up to Layla's Mantel Party.