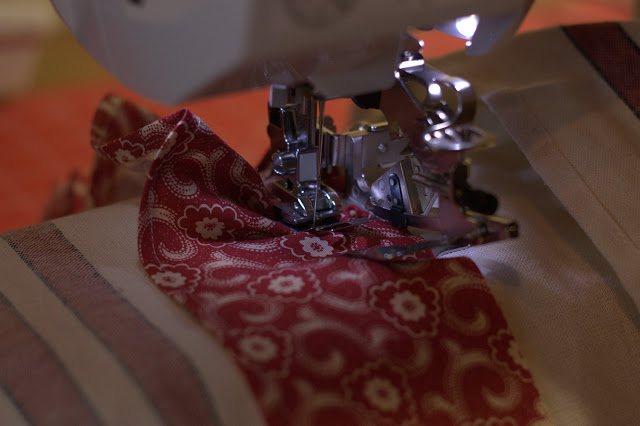 Cleaning Your Sewing Machine
I've spent a lot of time at my sewing machine over the past few days, but I started having a problem. I was using my ruffler foot (the strange looking contraption below) and the needle kept breaking. I broke 4 needles in about 20 minutes.
Side story: One of the needles actually flew up and hit me right in the eye! Have you ever had that happen before? Crazy! I never would have thought that I needed protective eyewear for sewing. It hurt, but it just so happened that my daughter had her eye doctor appointment the next day, and he looked at my eye and said it would heal just fine.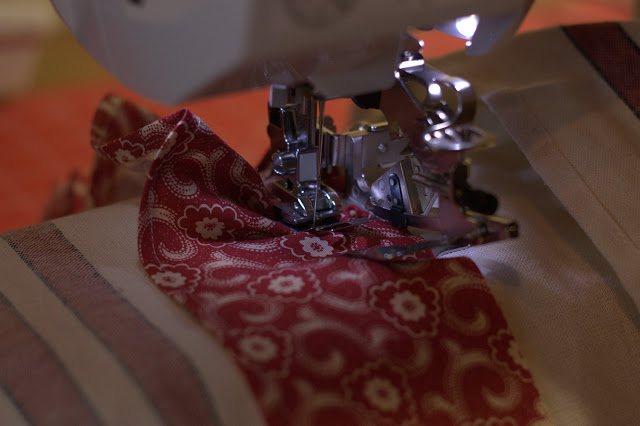 Anyway, I decided to take my machine to my local Quality Sewing and Vacuum center, where I bought it. The ladies there are always very helpful. When you use a ruffler foot, you need to align it to your specific machine and needle. I assumed I was doing something wrong. Well, the nice lady who helped me took a look at it and said I had done everything right. It turns out I was just using a fabric that was too heavy for the ruffler. But, she said that we should probably take a look to see if there was any damage when the needle hit the machine in the wrong place. She took out the bobbin, took off the plates, and looked inside.
"Um, honey, do you ever clean out your machine?" she asked.
I think she knew the answer when she started pulling dust bunnies out of it. I've been sewing for years. YEARS. I've never cleaned out my machine. I didn't even know that the little brush that came with the machine was used to brush lint out of the interior workings of the machine. I suppose I should have known, but I didn't. I asked the nice lady how often I was supposed to clean out the inside. She said she cleans her machine every time she uses it.
I laughed out loud and I'm not even kidding!
Lesson learned. I'll be cleaning my machine more frequently. I found several videos on You Tube, describing how to take your machine apart, clean it, and put it back together. Please tell me I'm not the only person out there who does not take their machine apart and clean it every time they use it ever.
Happy cleaning.