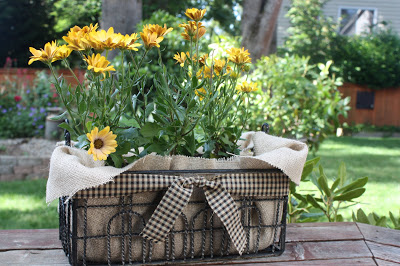 Home and Family Friday and a New Planter
If you're here for the Home and Family Friday Linky Party, you're in the right place. First, I have a new project to share with you.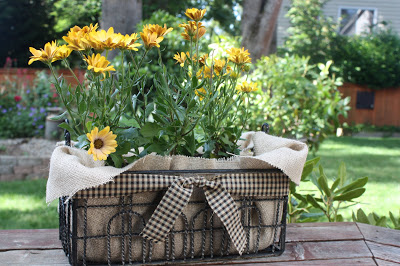 I'm really excited about my new planter. I've had the container for a long time, so long I don't even remember where it can from.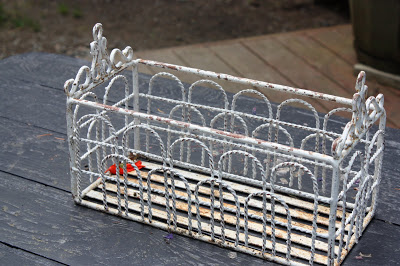 I have moved it from room to room, never finding a good place for it. I always loved the chippy white paint and the rust showing through. The problem is, that I don't have any other pieces like this. When it goes to a new place, it stands out like a sore thumb. The white just didn't blend with any of my things.
Enter my favorite decorating tools:
Black Spray Paint
Burlap
Checks
I painted the wire basket with black spray paint and then lined the basket with burlap. The burlap will allow for drainage, hold the dirt in place, and add…well, burlap, and who doesn't love burlap!!!
Add a few cheery yellow flowers.

It's the perfect centerpiece for the kids' picnic table.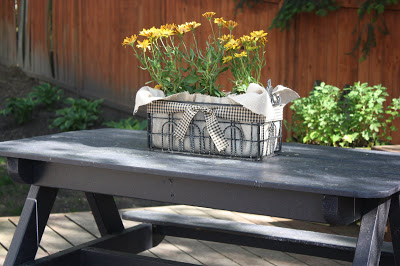 The combination of black wire, burlap, checks, and the yellow flowers just thrills me to no end. I love how it turned out.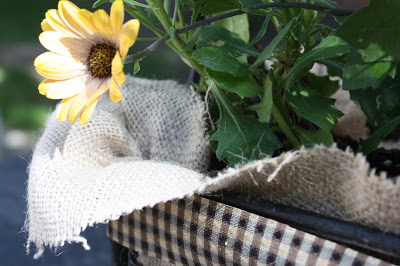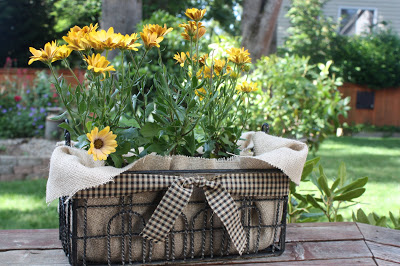 Here are a few linky parties I like to participate in:
https://homeiswheremystorybegins.net/linky-parties-i-like-to-participate-in/