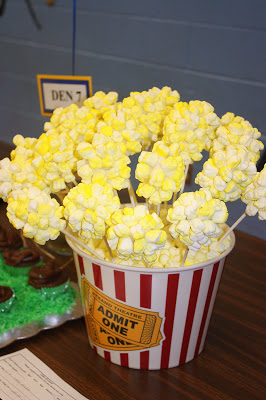 Cub Scout Cake Bake and Home and Family Friday
This cake won the Best of Live Auction.
I thought this cake was very clever!
This cake was amazing! It even played cricket noises.
The construction cake included a remote controlled backhoe. The kids had so much fun playing around with it before the auction!
Did I not tell you that these cakes are amazing?!?
Are you ready for the least appetizing cake of the bunch?
My son made Poop-Cakes In The Yard.
We're ready for Home and Family Friday. Link up your projects. We love to see things you've done around your home or with your family. I'd love it if you'd become and follower and grab my button.