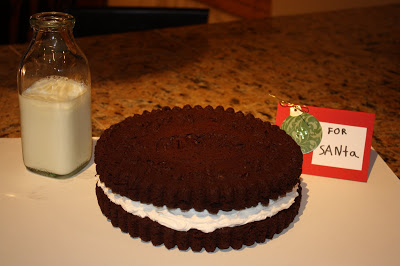 Cub Scout Cake Bake and Home and Family Friday
Every year my son's cub scout troop has a cake bake. It's a dad and son cake bake. No moms allowed. (Keep that in mind as you are scrolling down.) They auction off the cakes and the money goes to the food bank. My hubby and son made the milk and cookie for Santa.
There are LOTS of cakes, so if you're here for Home and Family Friday… it's WAY down at the bottom.
Can you believe this!!! Unreal.
Amazing, huh? A bunch of 8 year old boys and their dads put my cakes to shame.
Check out these parties I like to link up to.