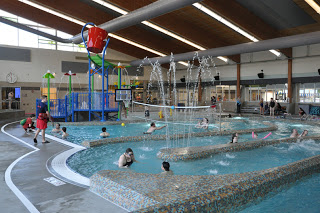 Eight More Summers
Summer is winding down. I go back to work tomorrow, although the kids don't start school until next week. Yesterday we hit the new pool in town. The new Lynnwood Rec Center pool is like a mini Great Wolf Lodge. I have to say, it's pretty cool. We had to get in line about 45 minutes before it opened, but we all had a blast. This picture only shows about a third of the pool space.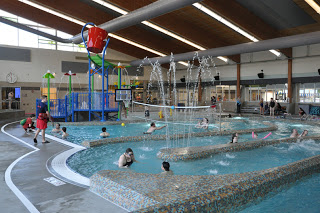 As we were walking to the car, after playing hard in the water, my son asked what we were going to do next. My response: "Umm, let's see. We just got out of the pool. What do we do next?"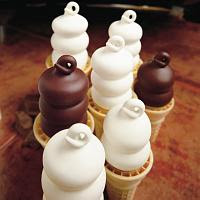 Duh! I thought it was a rule that you always have to get ice cream after swimming. Well, I didn't actually have to answer my son's question. He knew the answer.
Driving home, with tired sticky handed kids, I started to think that one more summer was coming to an end. My oldest is 10 this year. That means we only have 8 summers left together. In reality, we probably only have 3 summers because we all know teenagers don't want to race their mom down the waterslide. (sniff, sniff) I like to think that I make the most of my time with my kids. We didn't sign up for any summer camps, day camps, or special classes this summer. We spent every waking moment together, having fun and making memories. We were able to cross out most of the activities on our summer to-do list.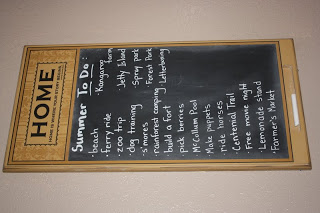 Eight more summers. Eight. Here's to making them count!