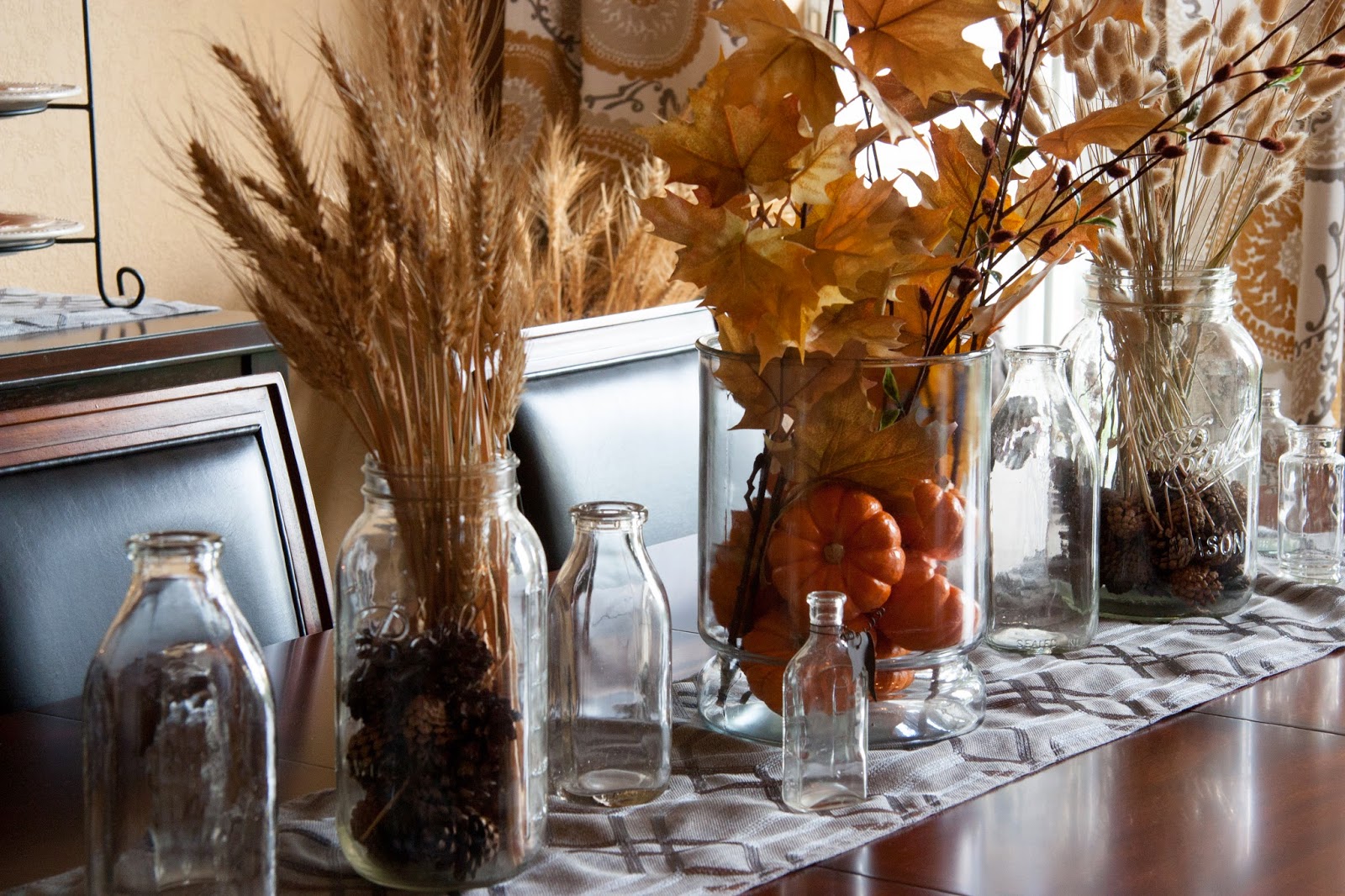 Fall Dining Room Decor
It's Fall, and I love decorating for Fall! My dining room lends itself very well to fall decor.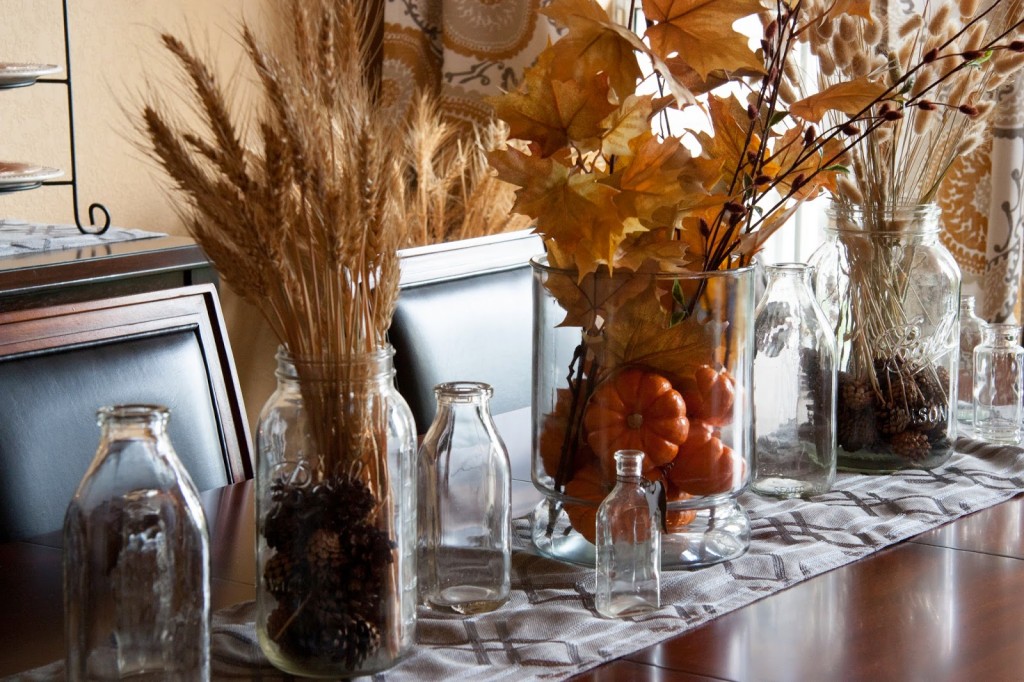 With wheat colored walls, warm wood, and now new drapery panels, it's just a warm and cozy place.
I needed something simple for my dining room table. I'm always frozen with indecision when it comes to table decor. I look online and in catalogs for inspiration. Inspiration for my glass jars came in the form of a Pinterest pin in my Reggio Emilia board, rather than my home decor boards. I love the way the light comes through this room and the transparent jars are just what my table needs. In the spring, I filled these jars with fresh flowers. Now that I'm back to work, I knew I couldn't keep up with the real stuff. For my fall display I used a few pinecones, some pumpkins, wheat I already had, and some leaves.
My favorite thing about this room is that just about every time you look out my dining room window, you'll see my hubby and son playing basketball in the driveway. The picture below is a bit dark, but I wanted you to be able to see out the window. That little blur out the right window would be my guys playing 1 on 1. Hard to see, I know.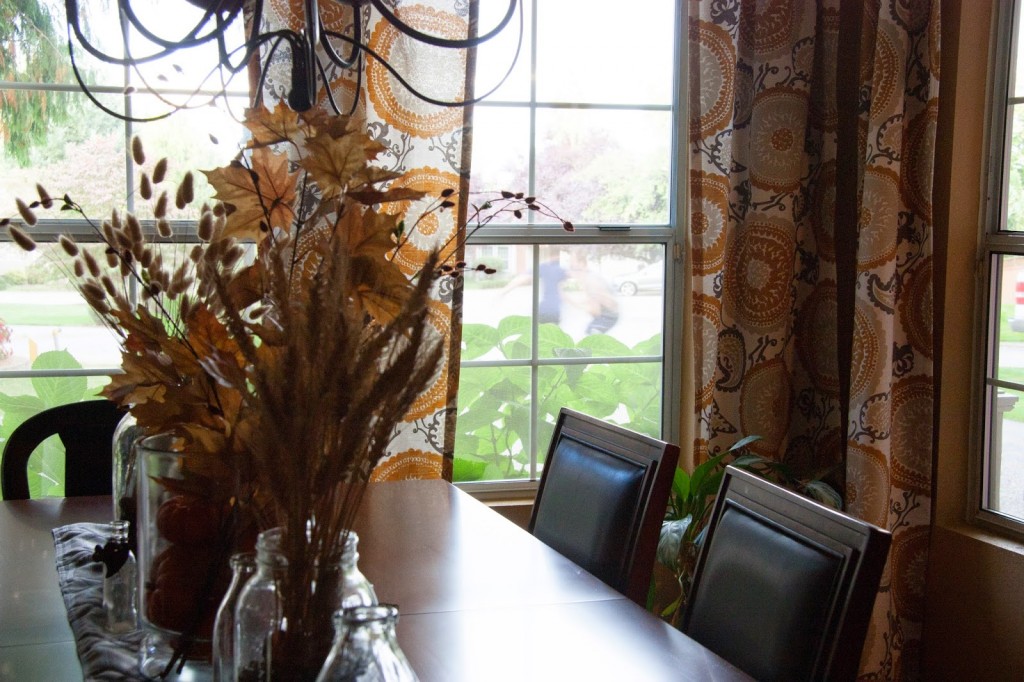 It's my furry guy's favorite room in the house too. He loves keeping watch over his neighborhood. I swear he can tell time because he will sleep all day, but when it's just about time for the kids to come home from school, he pops up and starts watching out the window.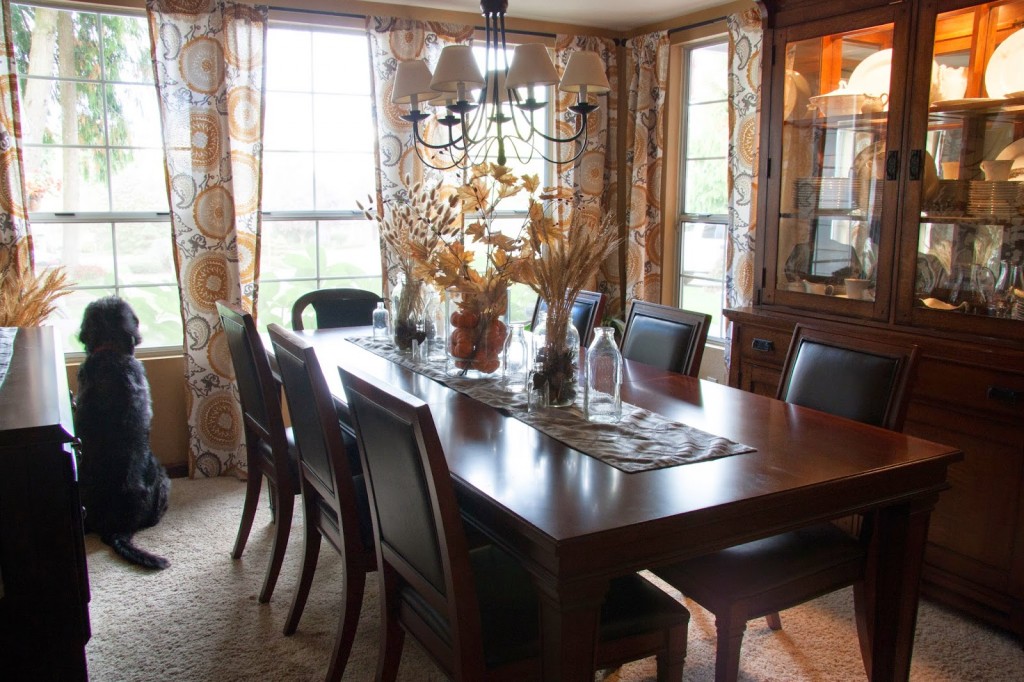 Happy Fall decorating!