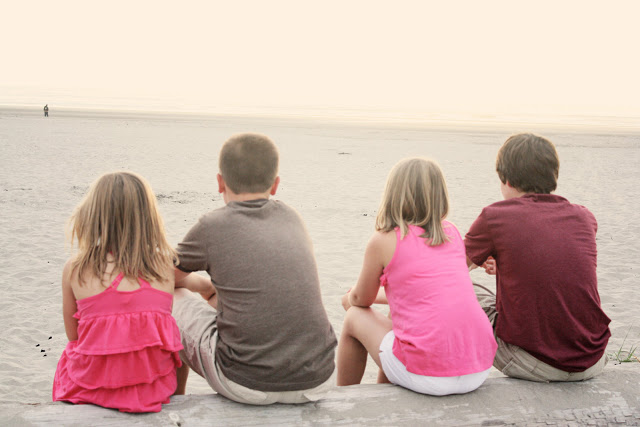 Family Photos
While we were on vacation in Oregon, I convinced the family to take some new photos. I'm a bit of a freak, when it comes to sharing pictures of my kids online. So, you'll have to be happy with this one, where they're not facing the camera.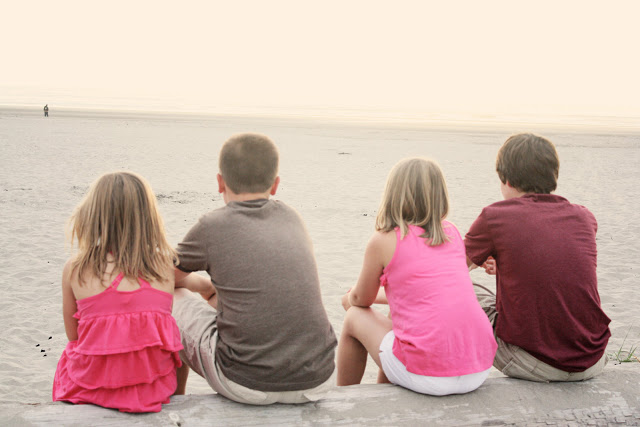 It gives you an idea of the colors we wore, the lighting on the beach, and the processing I did with the pictures.
I was inspired by several different poses I found on Pinterest. You can see my photography pins here. You'll find lots of beachy inspiration there.
Our clothes were inspired by this photo, found on Pinterest.
The original post was from melissanostephotography.com. She has several color schemes on her blog, which were so helpful! I told the boys and dads that they could wear drab browns or raspberry/maroon. For the girls and moms, we went with pinks, yellows, and whites. I absolutely love the way our family photos turned out! It was a perfect night at the beach for photos. Everyone cooperated nicely and I was thrilled with the color choices for outfits. Melissa's blog is going to be my new favorite place for finding clothing inspiration!
Happy beach photography!