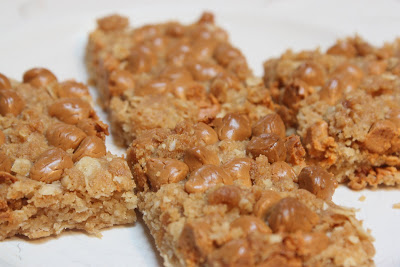 A Few Superbowl Snacks
We hung out at home to do
report cards
… I mean watch the Superbowl on Sunday. No big parties, but we did have a few Superbowl snacks.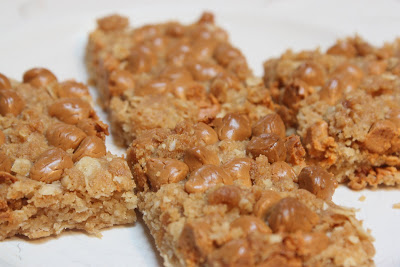 I made P-Dub's cookies. My hubby had been begging for cookies with butterscotch and oatmeal. I decided to take out the strawberry jam, and add a layer of butterscotch chips instead. Next time I'll cook them for a shorter time than the recipe says, but the recipe is definitely a keeper.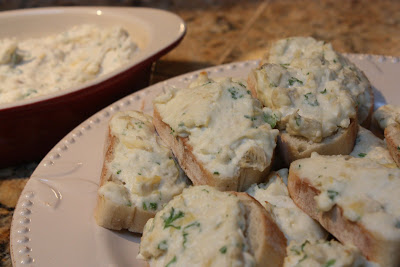 We also made a Parmesan, cream cheese, artichoke spread to snack on. I loved it on the little bread rounds. The spread is just 1 block of cream cheese, 1/2 cup of Parmesan cheese, 1/2 cup of mayo, 1 can of artichokes (diced), and a little green onion and parsley for color. I put it on the bread rounds and baked them until they were warm.
We had homemade, crispy chicken strips, with blue cheese dip (from scratch), and some smoked Gouda mac and cheese. It was dark by the time those came out of the oven, so I didn't bother taking a picture. Claire, my instructor in the food photography class, says not to even bother if there is no natural light. You'll have to use your imagination. It was a yummy dinner.
Happy cooking!