Front Yard Benches
---
Just as you walk up to my house, I have always had a bench, two chairs, and a small table.  I've had these for about 16 years.  I got them when I earned my Master's Degree in 2000.  They have always been perfect in the front of the house for sitting and enjoying the neighborhood or watching my family play basketball in the driveway.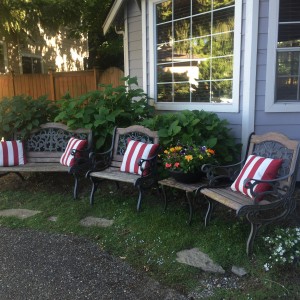 Every year I would pressure wash the benches, sand the wood, and restain them.  You can tell that they need a little TLC by the end of the Summer.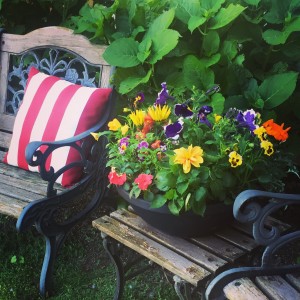 One of the wood slats finally broke this past Summer and I decided that it was time to replace the 16 year old chairs and bench.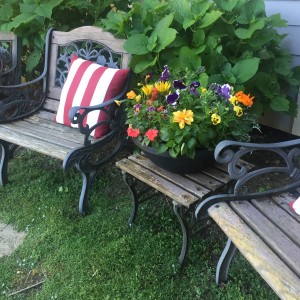 I'm thinking about white Adirondack chairs in the front of my house and some pretty white hydrangeas.  I saved all of my birthday money from last year so I could fund this little front yard adventure.
Let the shopping begin!
---