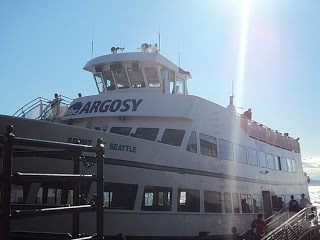 Home and Family Friday
I'm a little late in posting our linky party, but I have a good reason. I was out late last night on one of these.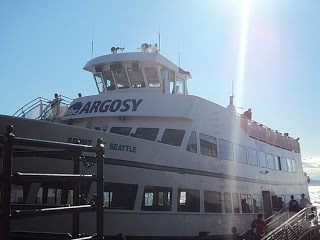 I was admiring views like this.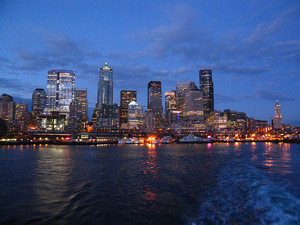 My hubby's company treated us to an Argosy dinner cruise. (The last time we went on this dinner cruise was for our senior prom. Yes, he was my date.)
Let me tell you, the business world is in a different universe from the teaching world. In case you didn't know this, the public school system would never dream of treating its employees to an expensive dinner cruise. Heck, we don't even get free bottled water at workshops anymore. "Good snacks" mean that the presenter stopped at Costco and bought a bag of pretzels (out of her own pocket) and placed them by the sign in table. So, being in this world for a night was really eye opening for me. It was probably the best night -weather wise- so far of the summer. It was sunny and about 75. Ahhh.
Anyway… on to our linky party. We love it when you link up projects you've done around your home or with your family. I'd be thrilled if you'd grab my button and become a follower. Speaking of followers, I've reached 500 followers! I can't believe it! 500 people care what I'm working on around my house and with kids. Thanks for reading, friends! You guys keep me writing.
Last week's most clicked on link was lunch ideas from
Mommy Minded
.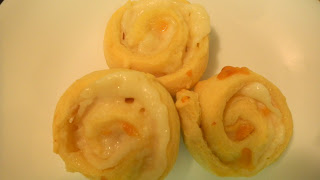 Happy Friday!