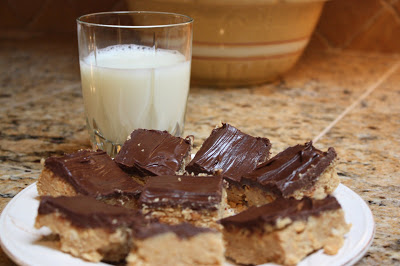 Home and Family Friday
Call me crazy! I invited a whole herd of forth grade boys to come home with my son after school today. That may sound bad enough to some people, but here's the kicker… they brought electric guitars and amps.
It's a good thing we had these to get us through.
If you'd like the recipe for these peanut butter cup-ish cookies, click here.