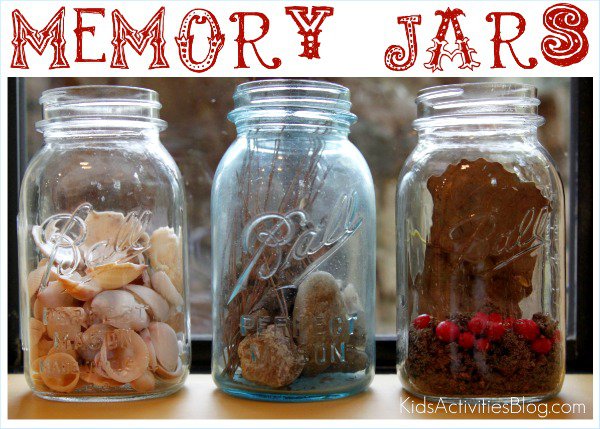 Home and Family Friday
I absolutely love this idea, to Make a Memory Jar. Kids Activity Blog could be my new favorite place to visit. I've always been a collector of "treasures" like shells, sand, rocks, and other really important things. My husband loves the fact that I store most of these treasures in bins in the garage. My daughter seems to be the ultimate collector as well. She started getting tired on the last hike we went on. Pretty soon, we noticed that her coat was looking very heavy. She had been collecting pretty rocks and saving them in her pockets!
I can't wait to see the fun activities you have to share this week! We love to see recipes, crafts, or projects you've done around the house or with your family. I would be so happy if you'd grab my button and become a follower. It just makes me feel happy. I'm on Facebook too, if you'd like to follow along there as well.