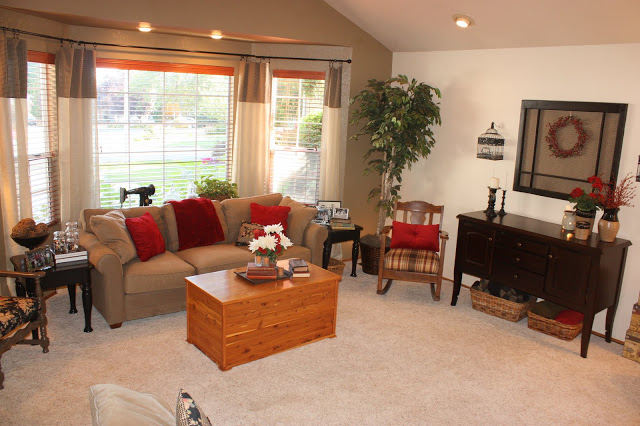 How We Use Our Formal Living Room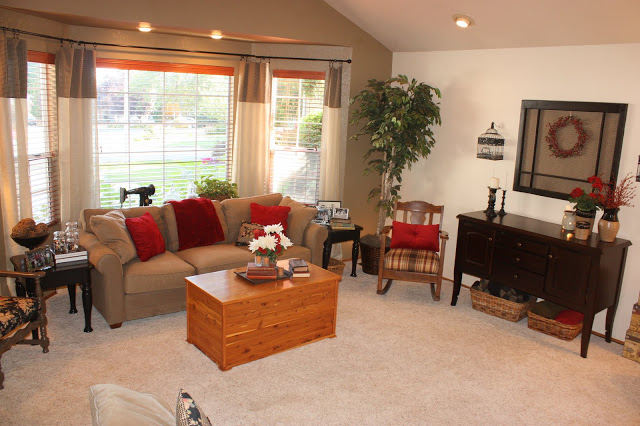 Want to know how we use our formal living room? Very informally.
A few years ago, I let go of the dream of adding a bonus room above our garage and decided that we need to live in the space we already have, rather than always wanting more, more, more. You can read more about that here. I sold everything formal about the formal living room. Gone were the $30, "don't touch", pillows. The beautiful lamps found a new home with a nice couple from Craigslist. I went out and bought new pillows and lamps from Target, and they were cheap. If someone kicked over a lamp, while doing cartwheels, it wouldn't be a big deal. Pillow fights with the pillows? No problem. I bought some fabric, made a few things like curtains, more pillows, and chair covers. I even moved all of the kids' games and instruments into the living room to encourage them to play in there more often.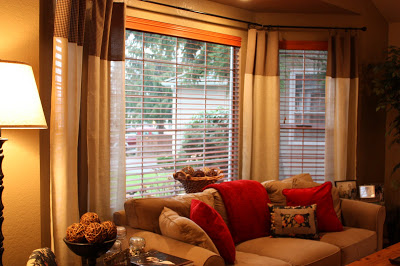 I tend to find myself right there, in the corner of that couch, blogging at about 6:00 am on Saturday mornings. My friends always ask how it's working out for us. Do the kids still use the space? Does it drive me crazy to have a mess in the living room? Would I do it all again?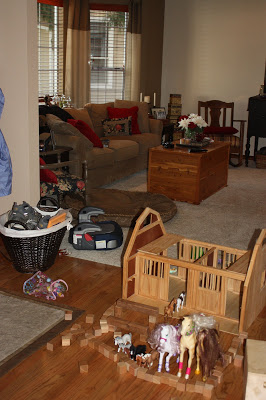 Well, you can see there is usually a stable and a horse show set up in the living room. This is my entryway, so I usually have to ask guests to step over the corral.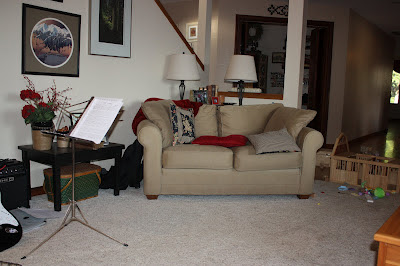 The pillows are never put back the way I'd like and there are often games, toys, and music taking over.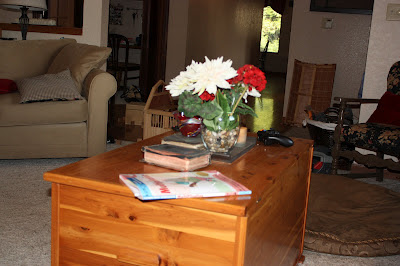 Books and controllers are always left out.
The electric guitars come out daily. And they're loud. Really, really loud.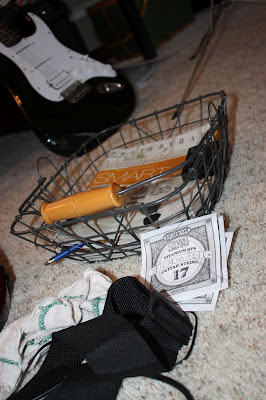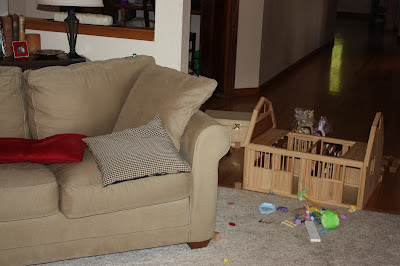 My house is not always neat and tidy, but we live here. I love the saying, "Please excuse the mess. The children are making memories." I think I need to make a sign for my house, because that's my motto.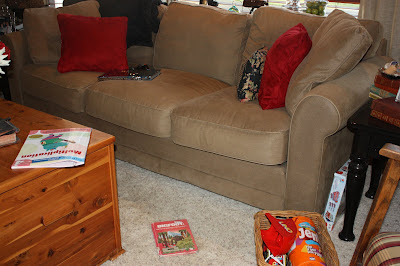 Would I do it all again? In a heartbeat. Does the mess drive me crazy? Sometimes. Does it make me happy to see my kids playing with their friends, right smack in the center of our home? Always.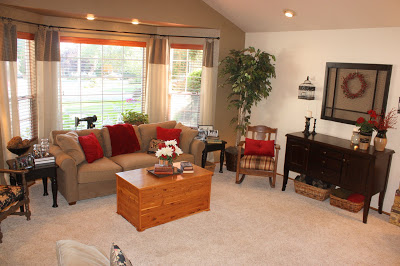 So, here's my advice if you have an unused formal living room. Make it informal, and just excuse the mess. The children are making memories.
Happy playtime!