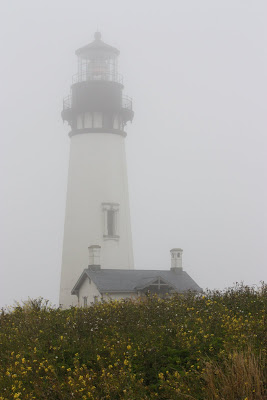 Inspiration
Inspiration strikes in the strangest places. While we were driving from Newport to Seaside last week, we stopped at a lighthouse for a tour. The tour guides were fantastic, sharing so much of their knowledge of this beautiful structure from the 1800's.
Living in the Pacific Northwest, we don't see the sunshine too often. The lighthouse was blanketed in fog, as you can see. Looking around and seeing gray every day can be depressing. Every day… gray. I think that's why I painted the interior of my house with warm, rich colors. It's my way of bringing sunshine into my world. I see beautiful homes in Blogland decorated with grays and blues or in all white and I just couldn't imagine those colors in our area. Then I saw the interior of this lighthouse. Now I think I get it.
The crisp white walls against the original iron work of the black staircase was stunning. Add in stainless steel of the old oil drums and I think I'm in love. All I could think was how inspiring this color palet was. Even the heavy gray blanket of fog could not darken the interior of this light house.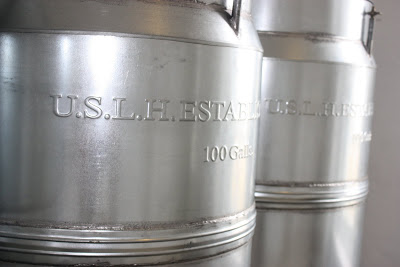 Beautiful.