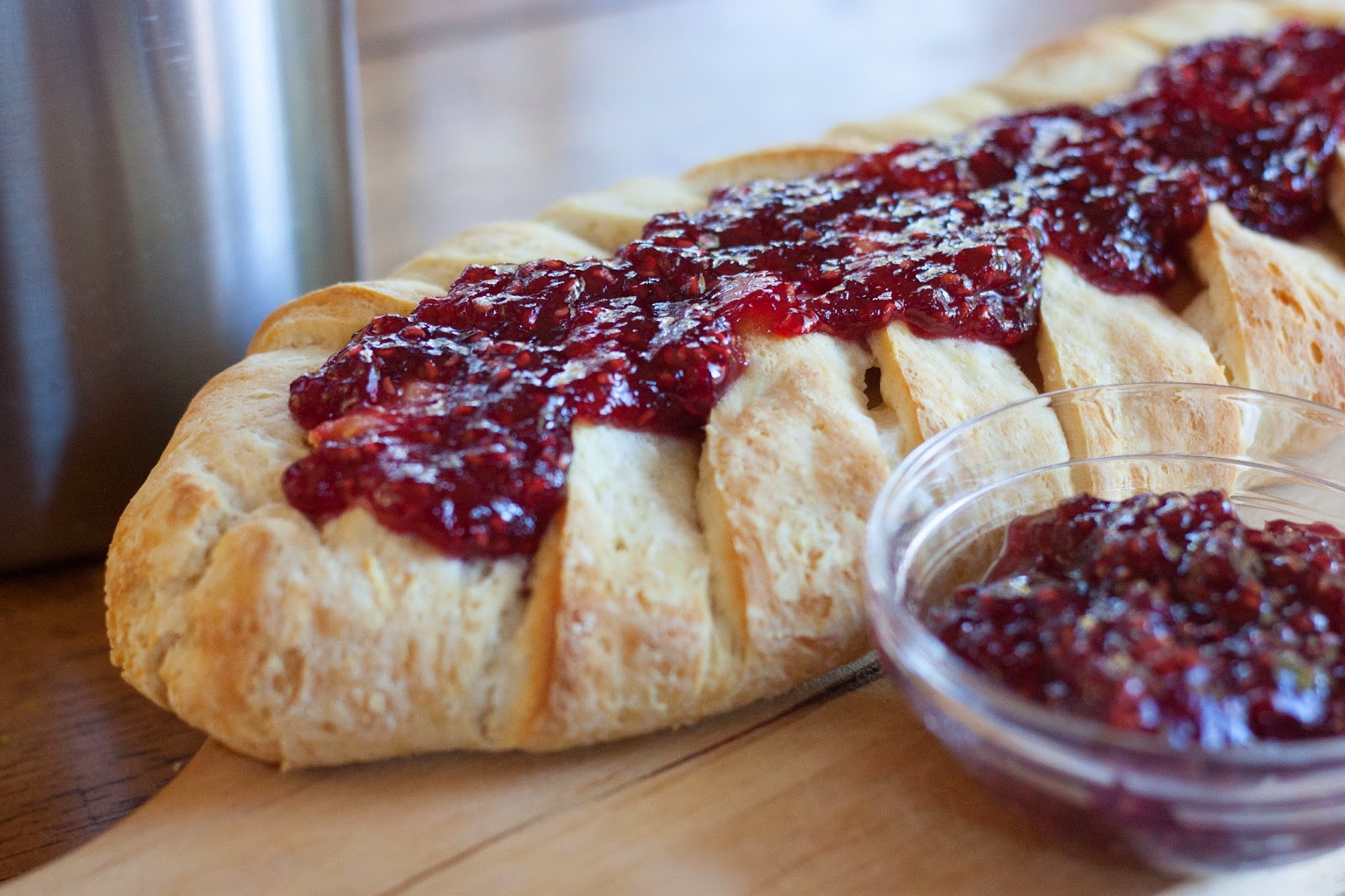 Jam and Cream Cheese Braid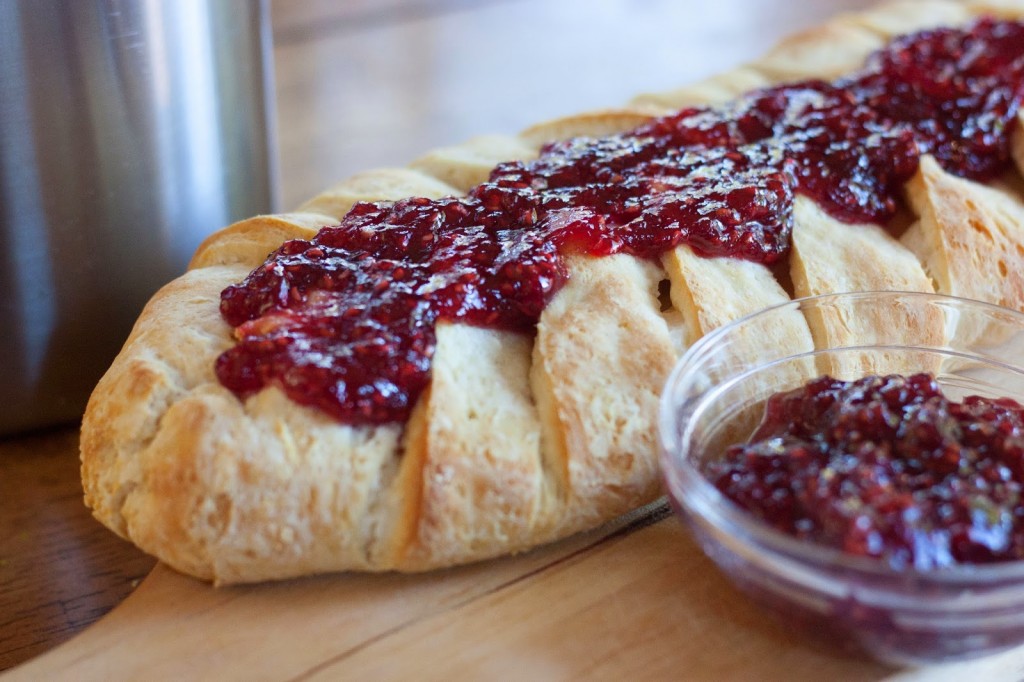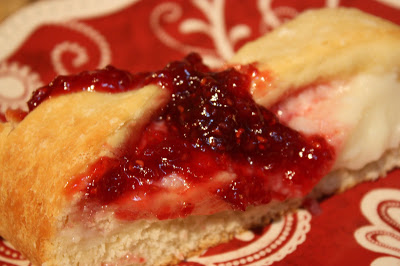 Don't you just want to reach through your screen and take a bite? This is a recipe that my grandma always made on Christmas. It quickly became a favorite in our family. I mean, how can you go wrong with cream cheese filling? It was destined to be a favorite.
This recipe is really simple and it is made the night before you serve it. There is such joy in pulling something this beautiful out of the oven and knowing that the dishes are already done.
Here's the recipe:
Bread:
1/2 Cup warm water
1 package active dry yeast
2 1/2 Cups Bisquick (I told you it was simple!)
1 beaten egg
1 Tbsp sugar
Dissolve the yeast in the warm water. Combine all ingredients to make the dough for the bread part of the braid. Turn the dough onto a floured board and knead until it is no longer sticky.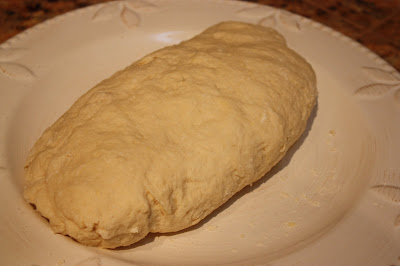 Spray a cookie sheet with cooking spray. Roll the dough into a 14″x9″ rectangle.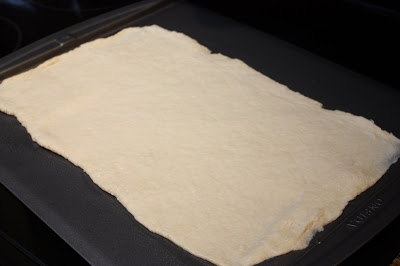 Filling:
1 8oz package of cream cheese, softened
1/2 Cup sugar
1 Tbsp lemon juice
Combine all ingredients. Spread the filling down the middle third of the dough. (For the record, my kids and hubby like it best when I leave out the lemon juice.)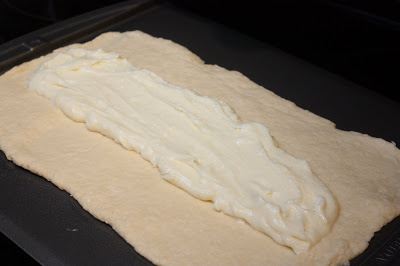 Slice the outer edges of the dough in one inch strips.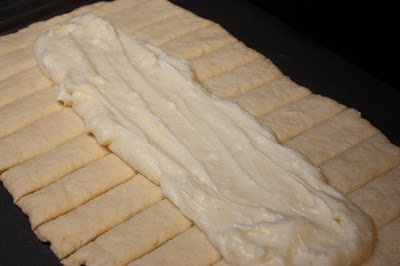 Fold the strips over the filling at an angle.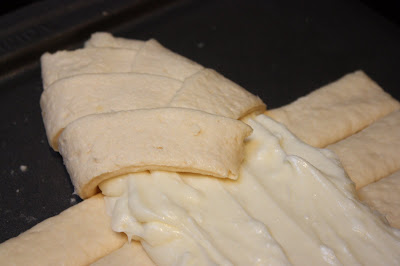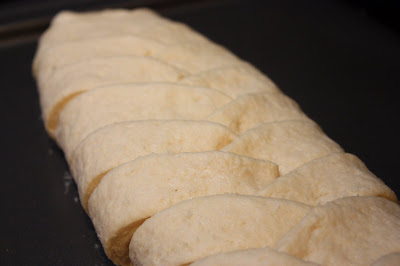 Bake at 350 degrees for 20 minutes.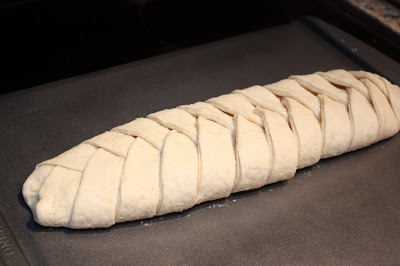 Once the braid is out of the oven, it's time to top it with a little homemade raspberry jam.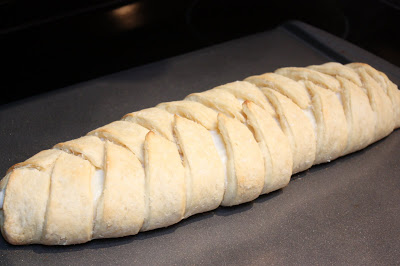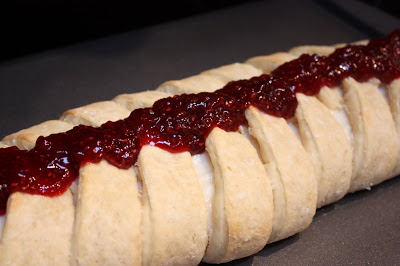 It cooks for about 5 more minutes. Then it is the perfect golden brown, with the warm raspberry jam rolling down the sides.

I have the perfect tray for serving my jam and cheese braid. I've had this piece for years and I think this is the only thing I serve in it.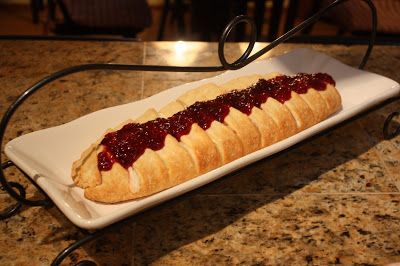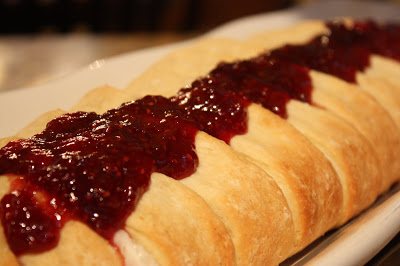 It's the perfect Sunday morning treat.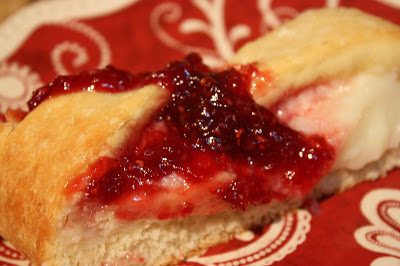 Happy baking!