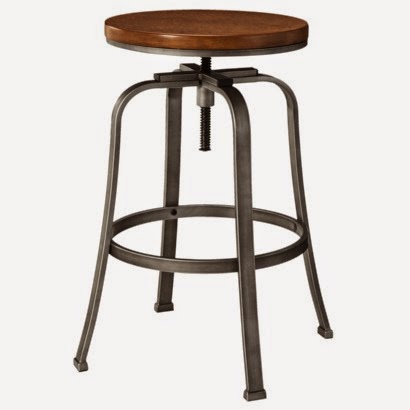 Kitchen Barstools – My Deal of the Day
I've been thinking about getting new barstools lately.
I've been contemplating it for 9 years to be exact.
When we moved into our house, over 9 years ago, we had 2 barstools for our long kitchen counter. The counter begged for 3 stools, and I knew that "one of these days" I'd get around to purchasing a new set. Well, have you ever seen the price of barstools? They are SO expensive! So, I contemplated getting new stools… for NINE YEARS!
When my friends at LeapFrog sent a video crew to my house, I was embarrassed by chipped paint, barstools that I purchased in 1998. There aren't too many things in my house that "bother" me, but for some reason I cringe when I look at my old stools. To make things worse, they wanted to use them in the videos. Ugh!
This weekend, I'd finally had enough. I knew what I wanted, I had a gift card, and I was ready to take the plunge. I knew I was going to have to spend at least $100 per stool, but it was time. We've been in our house for almost 10 years and this was supposed to be one of my first purchases! These were the stools I was going to buy.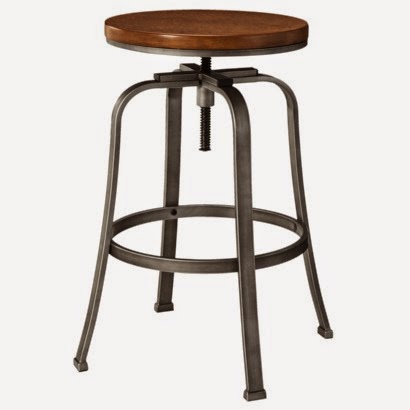 I tried putting them into my shopping cart, and they were no longer available! I could have cried. I couldn't afford the stools at Ballard Designs. The stools at Cost Plus were just not quite right, and now these were no longer in stock. So sad.
Well, there is a happy ending to this story, Friends! You see, as I was browsing around, I happened to run across these pretty stools at Lowes. They aren't the rustic, industrial, look I was going for, but I thought they were very pretty. They were a great color, very solid, and swiveled (which I knew my kids would love).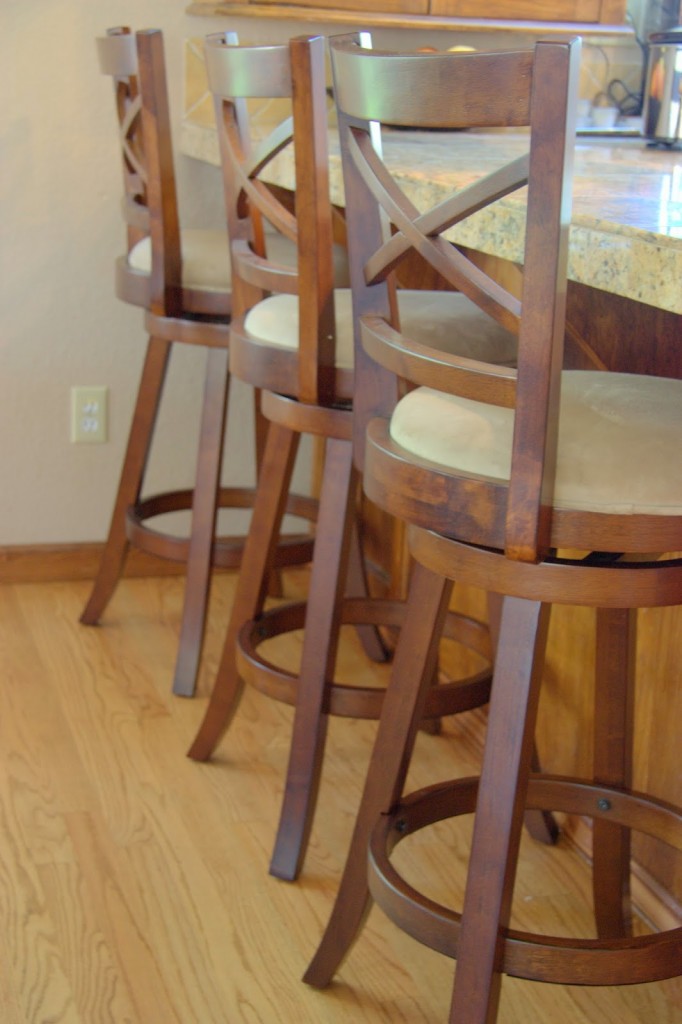 Ok, are you ready for the price? If you've looked around at barstools, you know that stools like these sell for around $135 each. When I entered my zipcode into the Lowes site to access prices, this stool popped up for $35. Ummm… hold on. Did you hear me? $35 DOLLARS!!! I quickly put three of these into my shopping cart, paid for them online, and they were ready for pick up at my local Lowes. Holy cow! That is an incredible deal!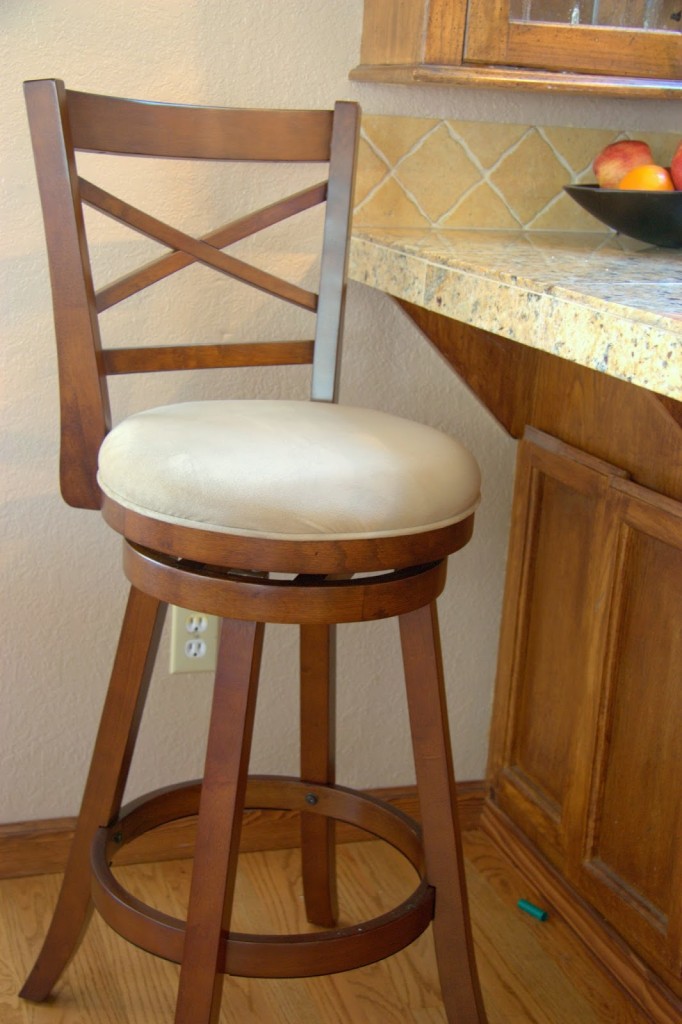 We did have to assemble them, but it was pretty easy. I'm so happy to have these in my house! I'll be painting and selling the old stools. I'm sure someone can use a nice, 1998, set of barstools. Aside from the price, my other piece of good news was that we had some family members over for dinner, gave them a good test, and only one screw fell out! Not bad!
I have no idea if these are available at all Lowes locations, but they were available at the Mill Creek location and they were a screaming deal!!
Happy shopping!