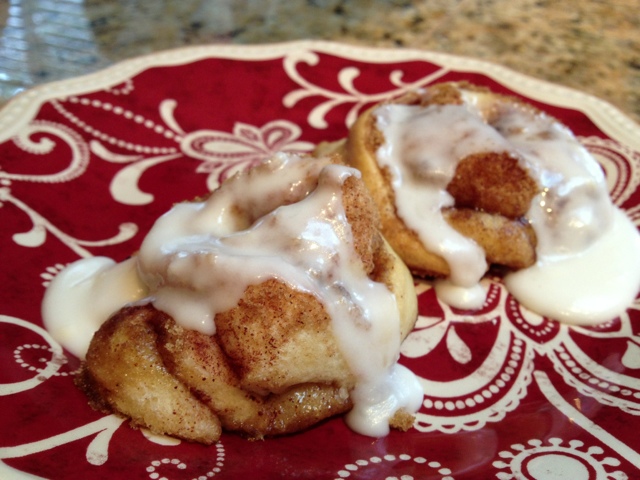 Lazy Mom's Cinnamon Rolls
It was Saturday morning and my kids wanted something yummy. Unfortunately, I wasn't in the mood to be creative and find a recipe for something yummy. Pinterest to the rescue! I found this idea several weeks ago and it sounded very easy.
To make these cinnamon rolls, you roll out a tube (yes, I said tube) of Pillsbury Crescent Roll dough. You have to pinch the seams together so all of the yummiest doesn't fall out.
Spread 4 Tbsp of butter over the dough.
Sprinkle 1/2 cup brown sugar,
and then 1 Tbsp cinnamon.
Roll them up and slice them,
and then bake them at 350 for 12 minutes.
We topped the rolls with a little frosting and the kids had no idea they were not homemade!
Five minute rolls on a lazy Saturday morning are so much better than the kind that take 3 hours.
Happy baking!