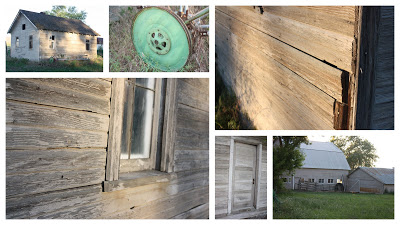 Life On The Farm
Sometimes I think I'm living in the wrong place. Farms just make my heart melt. I love the open space as far as the eye can see, old buildings holding hidden treasures with 100 years of history, and the inspiration for new photos with every sunset.
These pictures were taken on my cousin's farm, in Ellensburg. The smallest building was home to seasonal farm workers. The coolest old woodstove and bedframe are inside, along with a few critters who now call it home. The sun was going down just as we arrived. I couldn't resist taking pictures of the fading sun against the chippy old barn wood.
As much as I love the neighborhood we live in, every time I visit I wonder if I'm living in the wrong place.