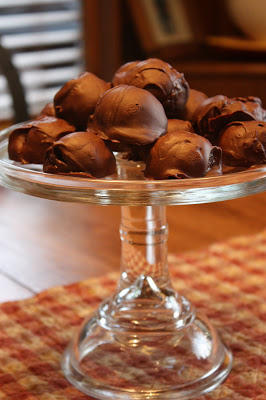 Little Drops of Heaven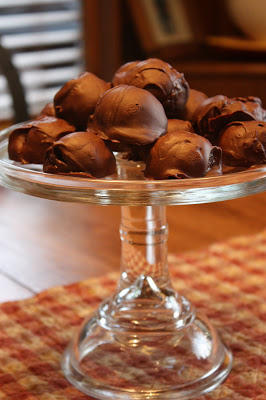 My sister has named these cookies Little Drops of Heaven, and there is a good reason.


Not only are they delicious, but they are super easy to make. Here's how to make them:
Put an entire package of Oreo cookies and one 8oz block of cream cheese into a food processor.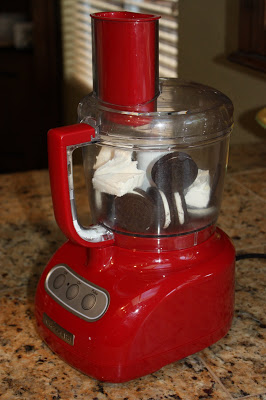 Let the food processor do its thing.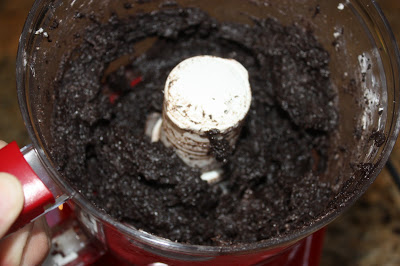 Use a small cookie scoop to form little dough balls. Place them onto a baking sheet lined with parchment paper. Pop these into the fridge for a few minutes. They'll be easier to work with.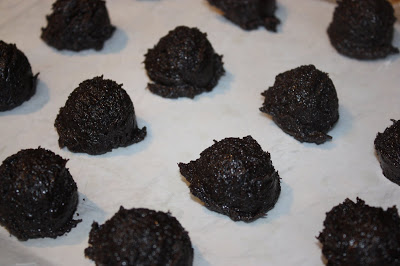 I use a double boiler to melt my chocolate chips. Melting them in the microwave (for 30 second increments) works fine too. Once the chips are all melty and yummy, you're ready to get the dough balls out of the fridge.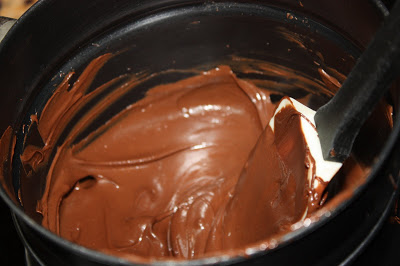 Use a fork to roll the dough balls in the melted chocolate. Then put them back on the parchment paper to cool. This is the step in which you will need to demonstrate some restraint. You see, your fingers will be all chocolatey and messy. You'll be tempted to just lick your fingers and then keep on working. But, this is not very sanitary. JUST WAIT UNTIL THEY ARE DONE AND LICK THE PAN!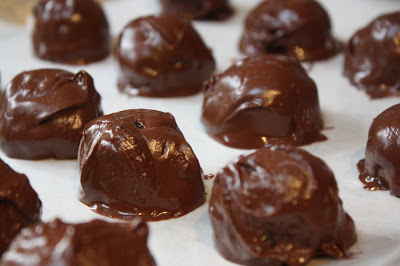 Once they've cooled, they are read to enjoy.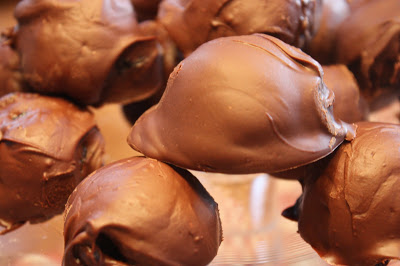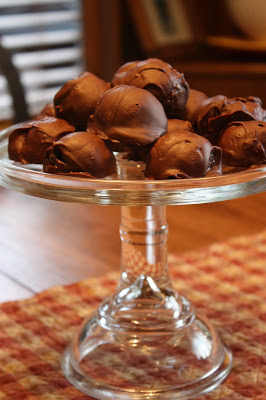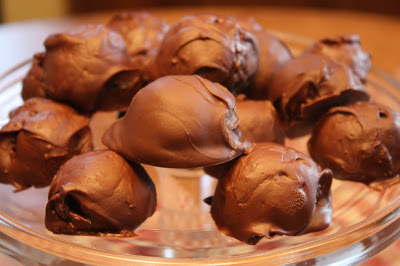 There you have it. Little Drops of Heaven.
Here are a few linky parties I like to participate in.