Mission: Organization
Do you have those spaces in your home where you feel like the contents are spilling out to greet you? Does something fall on your foot every single time you open the darn freezer? Do you have piles of Barbie movies that your daughter hasn't watched for at least 3 years?
You don't? Wellll, I don't eeeeither… I guess. Just forget everything I just wrote there.
In all honesty, my house is in desperate need of decrapification. Decrapification needs to precede cute-sification, so I can't make my house pretty until I can see a few of the surfaces again! The problem? We just have too much junk! Our weekends have been crazy-busy with basketball tournaments and I just haven't had time to clean out the clutter. There are certain hot-spots in my house right now that are driving me insane, so I've decided to take the next few weeks and write about Mission: Organization on the blog. (It sounds much nicer that Mission: Decrapification.) Spring Break is just around the corner and we don't have any huge trips planned, so we'll have a little time to get things organized around here. (My kids are going to be thrilled with this plan… Hey kids, instead of hitting the beach on Maui today, we'll be reorganizing the sock drawers!!!)
Today we started with hot-spot #1, my little hoarder's room. She was actually in the mood to get rid of things, so I jumped at the chance. She's decided that her room is too small. Well, her room is a nice size, she just has too many toys and no place to walk. She decided that it was time to get rid of the Barbies and store the American Girl Dolls and clothes under her bed.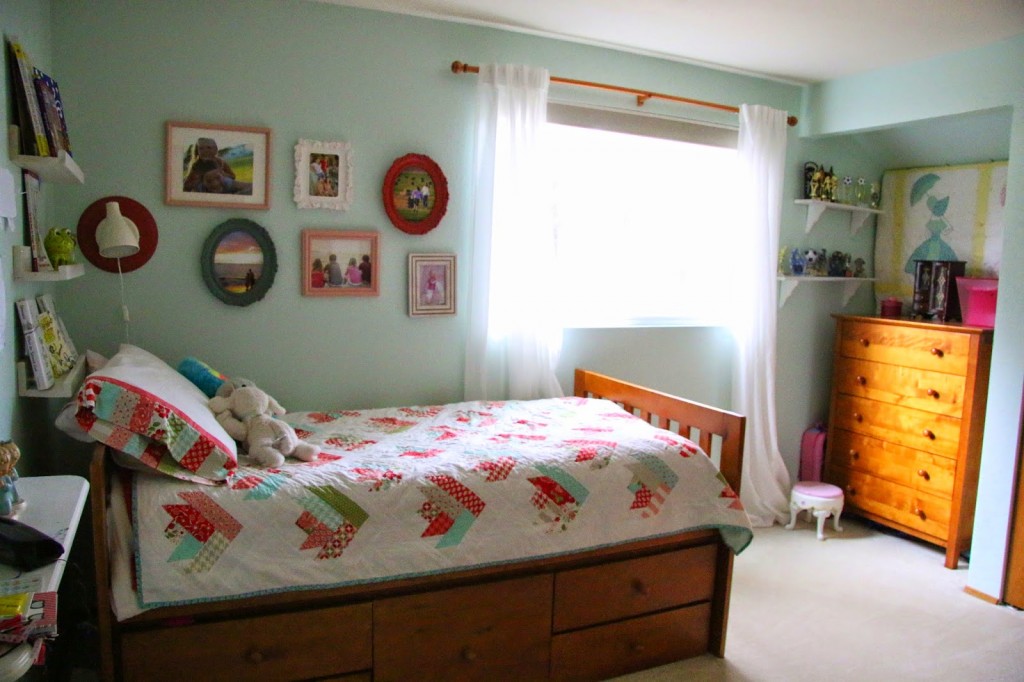 Will you look at this? I can see the floor! And the bed is made! And the books are put away!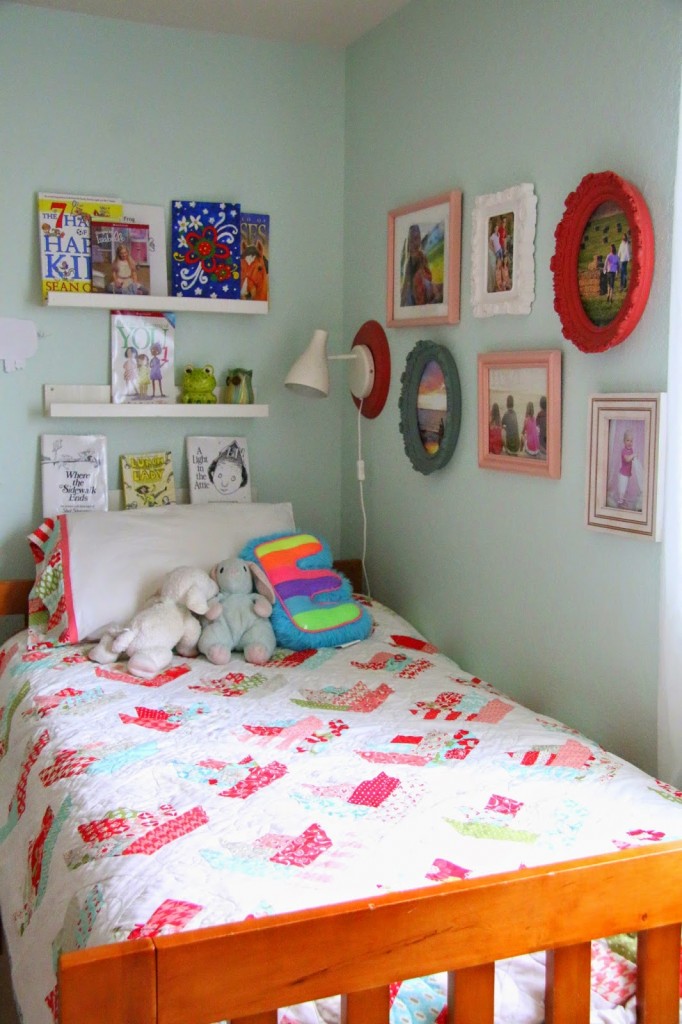 She cleared out all of the Barbies, houses, planes, and RV's. We also took a huge box filled with school projects and garbage out to the recycle bin.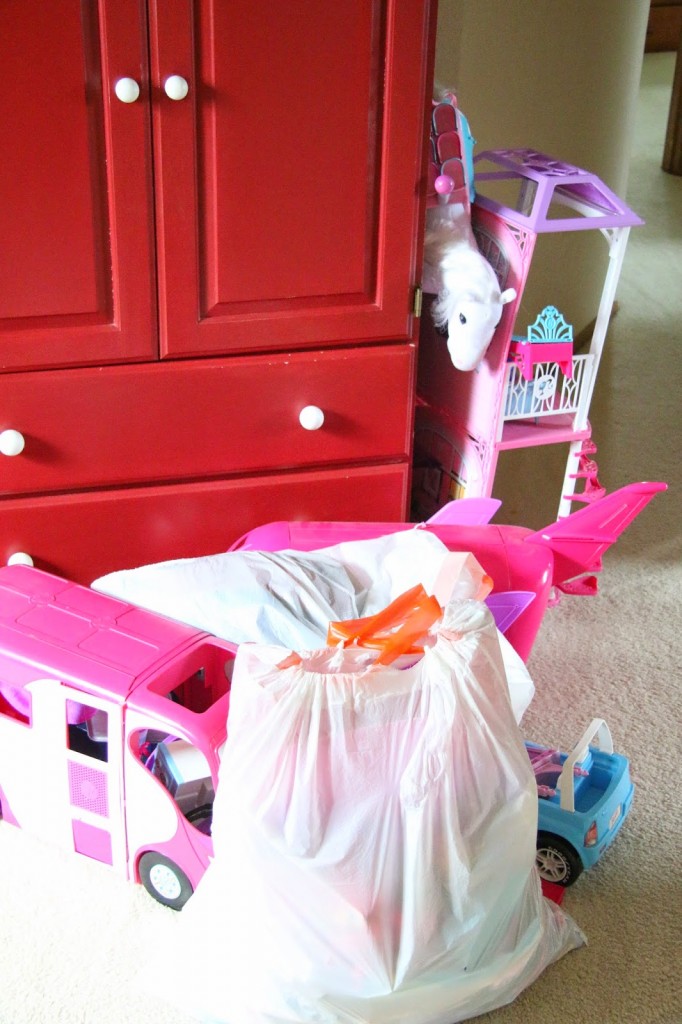 Now, doesn't this look like a place you could have some fun?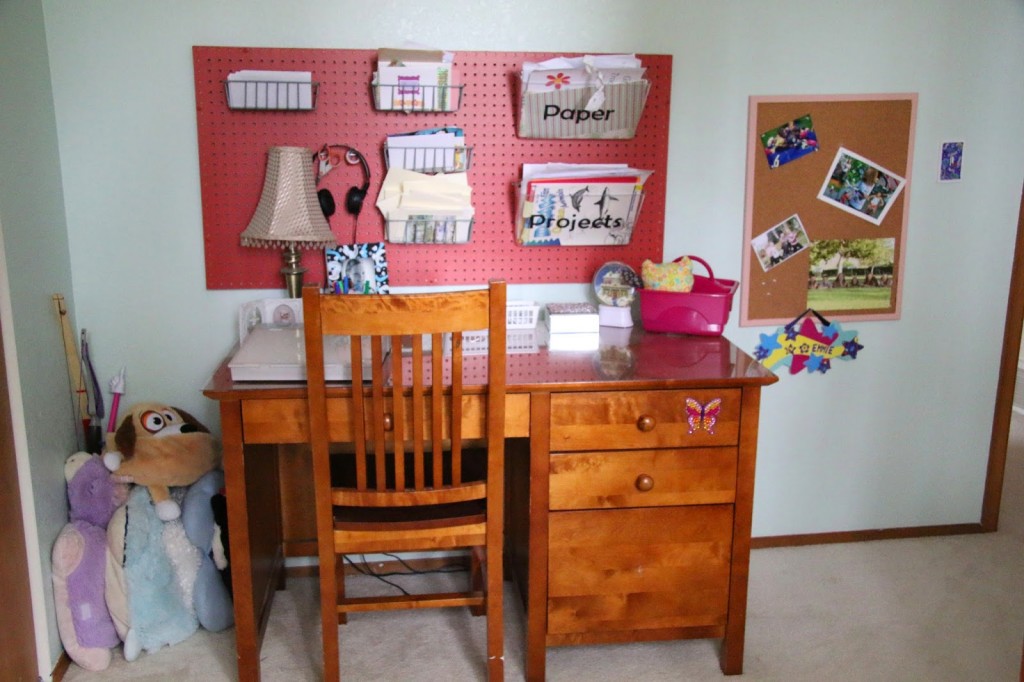 There is space to play, space to work, and space to WALK!
Happy decrapification organizing!