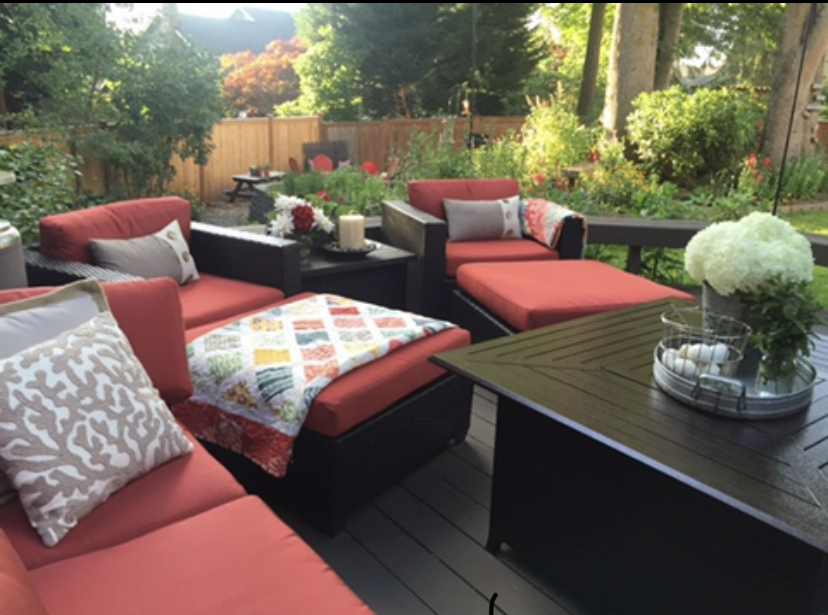 Moda Salt Air Quilting Projects
I can remember a time in my sewing life, when I walked into a Joann store and said to myself, "I don't understand why anyone would shop at one of those fancy quilt stores, when you have all these choices at Joann AND you can use your coupon!"
Those were the good old days.  I've found, over the years, that I have become a fabric snob.  I still shop at Joann.  I still use my coupons.  But, a specialty quilt shop is my happy place.  I've even started stalking some of the Moda fabric blogs to see the new lines that will be coming out.  I love how a fabric line will have 20+ different fabrics that all coordinate.  I can pick and choose my look, but know that it all goes together.  It takes the guess work out of fabric selection.  Not only that, but the quality of Moda (my favorite) fabrics is so much higher.  It makes a much nicer quilt, I must say, when you are working with a higher quality fabric.
A few summers ago, we were in a small little town in Eastern Washington.  We were just passing through, and had stopped for lunch. When I spotted the quilt shop across the street, I couldn't resist.  I bought a few fabrics from the Salt Air line.  Here's a peek at some of the projects they've been turned into.
So far, there are two quilts.  I played around with different designs on a computer quilting program I have, and came up with these.  I can't tell you how much fun I had designing my own quilts.
I made a bunch of floor pillows too.  Our family room has comfy seating for about 3 people.  After that, it's pillows and blankets on the floor.  Joann (see I do still shop there) sells giant 27″ square pillow inserts.  I make all of my pillows with zipper enclosures so I can trade the covers out.  I like to change my look with the seasons.  The Moda Salt Air fabrics are definitely going to be my Summer look.
I think I may even take these quilts to the beach with us, and snap a few pictures.  How can you resist taking pictures of projects made with Salt Air, when you're at the beach.  (Ok, that just shows how incredibly dorky I am.)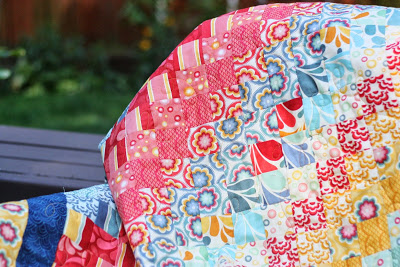 Happy fabric shopping!
By the way, if you're a quilter but have not ventured into a quilt shop, it's time.  Go in, browse around, and pick a line that jumps out to you.  Moda is my favorite brand.  I love the Moda fabrics designed by French General, V and Co., Fig Tree, and Camille Roskelley.  Ask the nice ladies in the shop to show you where those are.  You may just find your happy place too! Personally, I'll be at Quilting Mayhem, in Snohomish.