Mop Love
Mopping floors is one of my least favorite jobs. It's not because it's a really difficult job. I think I just don't have a real sense of accomplishment when I'm done. You see, my floors are on the "to do" list for home improvement… just waiting for that money tree to start sprouting money in the backyard. The hardwoods need to be refinished and the builder grade bathroom floors just need to be replaced. So, when the floors are all clean, they don't exactly sparkle.

I started out with a traditional sponge mop. Gross. I felt like I was pushing around filthy water. Replacement sponges didn't come frequently enough for me.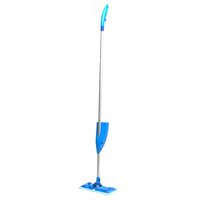 Then I moved to the Clorox Ready Mop. It was great! I could change out the pad as much as I wanted. No more pushing dirty water around. I could wash the bathroom floors and then get a clean pad before moving to the hallway. Ahhhh. Happiness.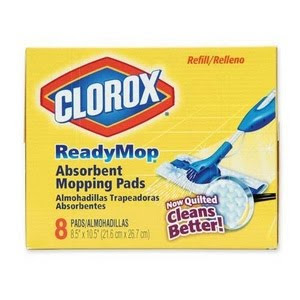 But, then came the cost of refill pads. Every time I mopped I saw dollar signs.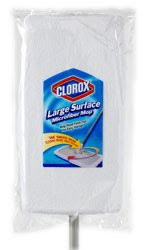 The Clorox Large Surface Mop is my new favorite find. I found it at Target and it was only about twelve dollars. I bought three of the microfiber cleaning refill pads. They are washable, so there is only a one time cost. I used it for the first time this weekend. When they say "large surface" they really mean it! The surface of the mop is about triple the size of my old Clorox Ready Mop. I switched out the refill pads several times and threw dirty pads in the laundry. I love that I can wash them with with bleach in between uses. I can't say that about the old sponge mop.
I can't believe I'm about to say this. I love my mop. I love to mop my floors. My mop brings joy to my life.