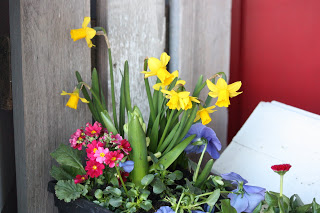 Sunny Sunday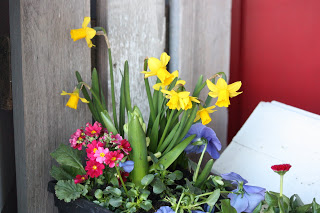 My daughter and I took a trip to Flower World today. I let her pick a few flowers for the front porch. When we got home we took the sleds off of the front porch and replaced them with a few things to bring Springtime Joy! There is such a sweetness to planting the first flowerpot of the spring with your little girl.
We cut a few daffodils from the back yard. Ahhh… the sunshine! I can't beleive it's the end of February and we can play outside with out a coat, pick daffodils, and enjoy the cherry blossom trees.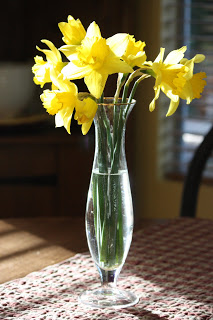 We rounded off the day with my mom's recipe for homemade bread. It is the ultimate comfort food. It always reminds me Wednesdays. Growing up, Wednesday was my mom's day off. More often than not, when we arrived home from school, there was a loaf of bread cooling on the counter. Good memories!