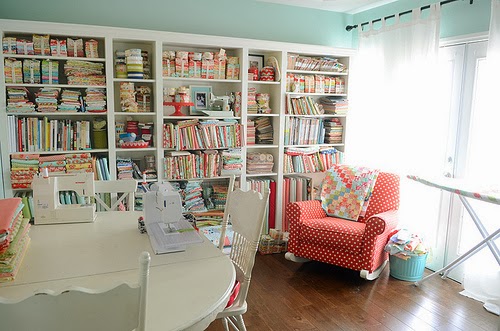 My Favorite Sewing Blogs
There are some months that I sew several times each week. September is not one of those months. In September, I'm flooded with back-to-school-ness, curriculum nights, and just trying to survive the energy of 20+ five year olds. I'm needing a little sewing inspiration and motivation to break out the sewing machine again! (It's inching close to October and then I have no excuse!) To help get myself going, I'm revisiting an old post about my favorite sewing blogs. Enjoy.
************************
Have I mentioned how much I love to sew?
I have a lot of hobbies, but I think sewing has to be my favorite. I love the fact that I can see some expensive drapes, or an over priced pillow, and whip up something similar at a fraction of the price. I don't particularly like sewing clothes. Garment construction frustrates me. My favorite projects are always quilts.
I'm not sure how I would describe my quilting style. I love traditional blocks and have several antique quilts around my house, but I'm totally drawn to the newer fabrics. I could spent hours in my local quilt shop picking out fabrics and planning quilt tops in my head. When I hear the word "modern" I think about sharp edges, straight lines, and dark fabric that makes a statement. So, when I hear the term "modern quilter" I tend to shudder a bit. That's definitely not my style. But, over the past few years, I've been seeing "modern quilting" in a different light… a bright and airy light! I now think of modern quilting as updated, fresh, on-trend, and a new spin on old favorites. That's how I see these ladies, below. They are my sewing idols. They have both recently published books, which I have in my library, and I find so much inspiration from their blogs as well.
First up, I'd like to introduce you to Camille Roskelley, who is the author of the blog
Simplify
(and two books). If this were
my
sewing room, I can assure you I would never leave. Will you just look at that fabric wall! This is a quilters dream come true!
Camille is also a fabric designer for Moda and a
Craftsy
instructor. Maybe that's how she gets all of those fat quarter bundles and jelly rolls!
I've been inspired by Camille's patterns and photos of quilts she has made. My biggest take-away has been to use more solids in my background. I think it gives quilts a modern look, but keeps the light and bright feel. I've been using solid white, solid cream, or solid tan lately on my quilts and I'm loving the way they are turning out. The Swoon quilt, below, will be one of my next quilts. Camille teaches this one in her
Craftsy class
. I'm hoping to get started over Christmas break.
In one of Camille's books, she mentioned that the actual quilting part is her favorite step in making a quilt. Well, that's always been my least favorite step, so she's inspired me to give in another try. I'll let you know how it goes. I hope it turns out half as beautiful as the quilting on Swoon!
Allison Harris is the author of the Cluck, Cluck, Sew blog, and she also has a new book out. The title of her book is Growing Up Modern. Again, it's taken a bit of getting used to, but I like referring to the quilts that Allison and Camille do, as modern. Allison's quilts have the same light and bright feel that Camille's do. I love her use of white solids for the background fabrics.
I really enjoy it when the authors of blogs share a bit about their personal lives. It helps me get to know them as people, rather than just getting to know their art/craft/project. A while back, Allison's family got a bunny and she's been sharing photos. Being a bunny owner myself, I suddenly liked her even more. (I can't even begin to tell you how experiences raising animals enrich a child's life!)
My heart melted a little when she shared pictures of her bunny's babies. Ummm, seriously, is there anything cuter than these little guys?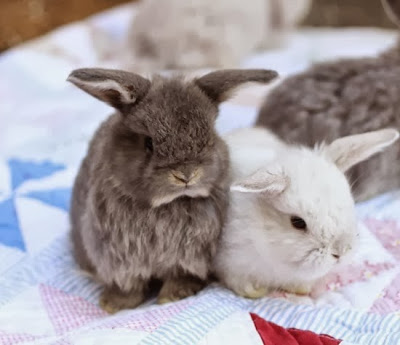 http://www.cluckclucksew.com/
I just want to scoop them up and snuggle them!
Allison designs patterns, writes books, quilts, and snuggles bunnies and her own kids in her spare time. Here's a great example of a modern quilt, using the latest fabrics. Doesn't this look like something you'd love to curl up under while watching a movie? I love her use of color. It's still light and bright, put it's not pastel. The white background really helps accentuate the colors in the hashtags.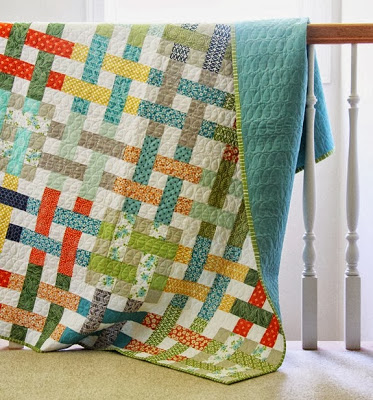 http://www.cluckclucksew.com/
The picture, below, might just illustrate why she could be my BFF. Take a look at this organization! Ahh. I hear angels singing.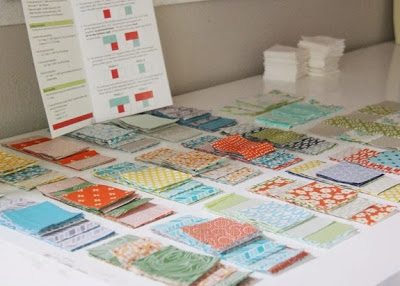 http://www.cluckclucksew.com/
I'm off to go organize my fabric stash or pile some little squares of fabric!
Happy quilting!
(Pictures in this post were used with permission from the blog authors.)