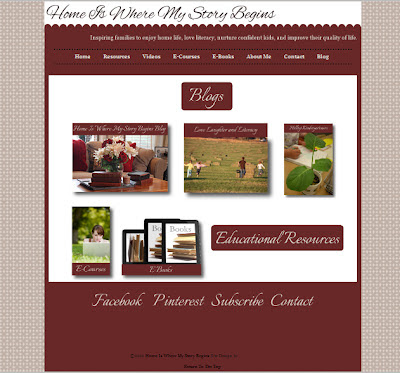 My Main Website
A few months ago I decided I needed a space on the web to call home. I needed some better organization of my online hobby of blogging.
As many of you know, I write three blogs.
I'd love your feedback. Is this something you'd use? Does it make sense? Is it easy to navigate? I really hope you like it, because I added this just for you. My goal is to help people enjoy homelife, love literacy, nurture confident kids, and improve their quality of life. My hope is that my website and blogs provide you with a few resources to do just that.