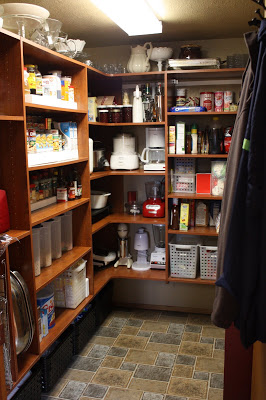 Needing a Little Pantry Motivation
I'm needing a little push right now. My kids and I have been playing all summer. I'm not getting my work done around the house. A friend's mom was at my house over the weekend. She was admiring my pantry and I was so embarrased that it was such a mess.
So, here's a repost of my cleaning and containerizing in the pantry. Maybe I can motivate myself to get my act together. Remember, this is not the way my pantry looks today. I'm too ashamed to show you all of the school supplies, book bags, and emptry boxes in my pantry.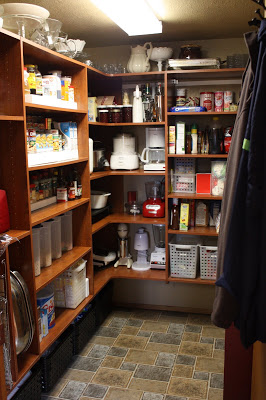 I've shared before about my love/hate relationship with my pantry. I LOVE the size. I LOVE the shelves we had installed. I LOVE my new floor. I LOVE the labeled bins. But, oh, how I hate cleaning it out every week or two. It's a beautiful space and I feel so lucky to have a walk-in pantry.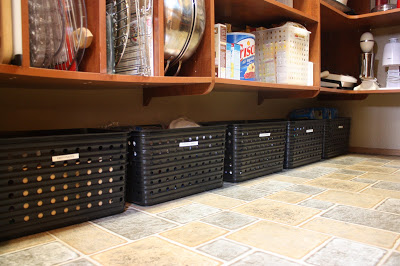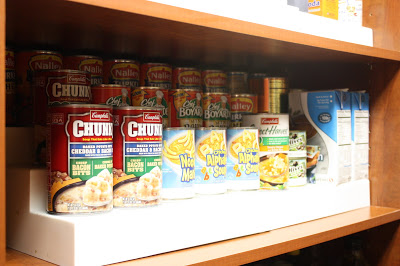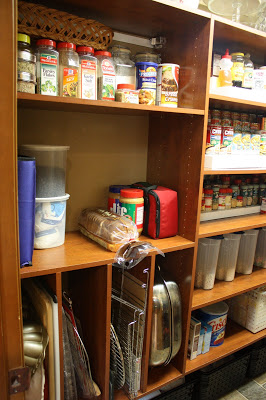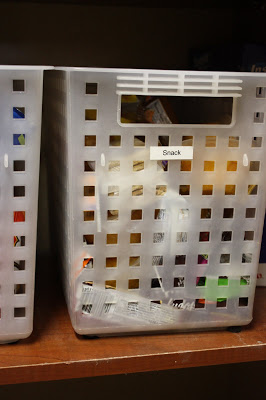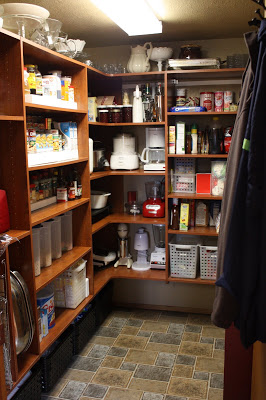 There is one spot in my pantry that is constantly a dumping ground. It's supposed to be the shelf for lunch making supplies. Since it's the first shelf you come to it seems to be a gathering place for extra popcorn, weird veggies for the juicer, and baggies full of half eaten snack.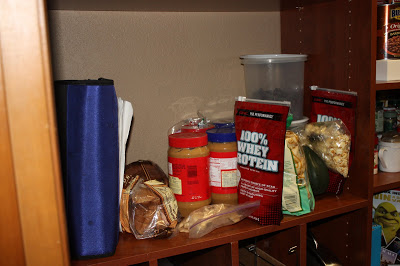 Containerizing the rest of the pantry seemed to work, so I containerized the dumping ground too. Unfortunately, my label maker seems to be missing again. When I find it, I'll add labels. (Last time it went missing it was in my daughter's play house.)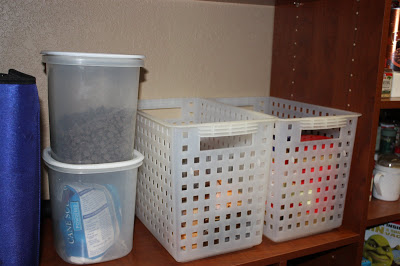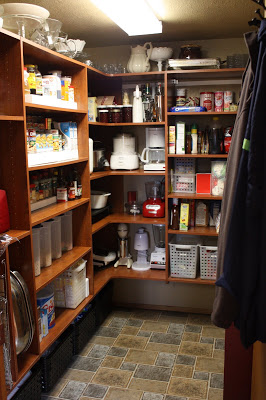 Here are a few linky parties I like to participate in:
https://homeiswheremystorybegins.net/linky-parties-i-like-to-participate-in/