The New Shed
Here it is!!! This is my dream shed.


The picture was in the Summer, 2008, Country Gardens magazine. Every time I look at it I think my heart skips a beat. I LOVE THIS SHED! I love everything about it. It is so simple, cute, and rustic. When the magazine came in the mail, back in 2008, I showed my husband and we started shopping around.
About ten years ago, when we bought this shed (below), for our old yard, it was about $1,800. I thought that was pretty pricey for a storage shed.

So, you can imagine my surprise when the simple salt box type shed I was looking for was running at about $4,000! I'll admit that I love a good DIY project, but building a shed is a little beyond our capabilities and $4,000 was just not in the budget. My shed project was suddenly placed on the back burner. Well, more like totally off the stove and back in the cupboard.
Then came the Costco coupon book last week.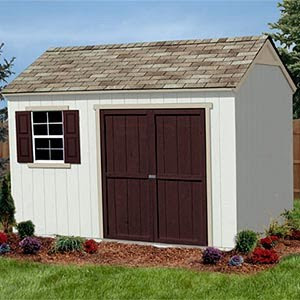 Ahhhhhh! (Angels singing, lights shining down from heaven!!!)
I can just picture this plain little salt box shed, all painted red with a window box and beautiful landscaping. And here's the best part. It was from COSTCO! You can imagine what a screaming deal we got this for. (You can look it up on costco.com if you're really interested to see the deal we got.) To top it off, there was no shipping fee.
Here's the side area of our yard. Our house is L-shaped so this is the weird little unused corner of the yard. We haven't done any landscaping to this area because I wanted the shed first and yard and flowers second. Don't you think it is just calling out for the cute little red shed?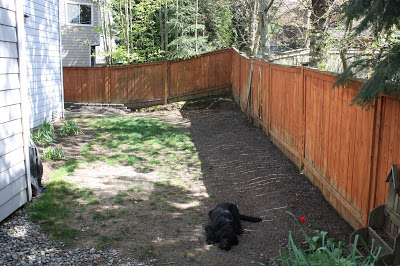 I can't tell you how excited I am to look at this:

Instead of this: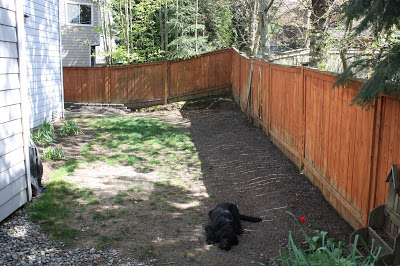 Yep, I can see myself (and my hubby):
*finishing the retaining wall
*learning how to put the shed kit together
*tearing up what is left of the grass
*adding lots more dirt and sand to the horrible soil
*planting new grass
*taking endless trips to Flower World for plants and flowers
All for this:

Let the Spring DIY projects begin!
Here are a few linky parties I like to participate in.