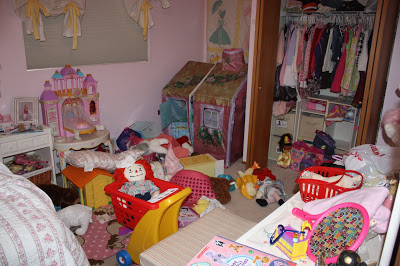 Organized Bliss – A Five Year Old's Bedroom
Last Thursday my daughter and I went through EVERY SINGLE toy, article of clothing, stuffed animal, and hair clip that was in her room. She helped me pick out things that needed to go to charity and find homes for things she was done playing with. Thursday night she went to bed in a perfectly organized room. I looked around her room and said, "There."
The next day she and her little friend played in her room…. and this is what it looked like by the evening.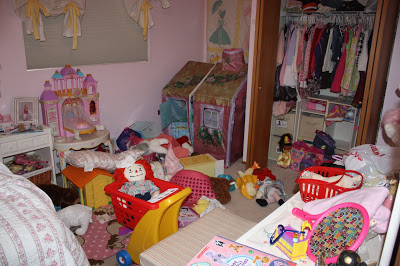 OH. MY. GOSH.
Sometimes I wonder how she can possibly be my daughter. She can make a mess unlike anything I have ever seen before. No matter what new system of organization we come up with, she manages to make a disaster. I know all the rules:
*get the kids involved in organizing
*ownership helps them take pride in their space
*teach kids how to clean and put away, don't just do it for them
I'm a teacher. This is what I do.
So, Saturday morning we were at it again. We put everything back in the labeled bins.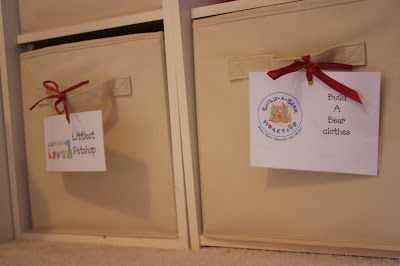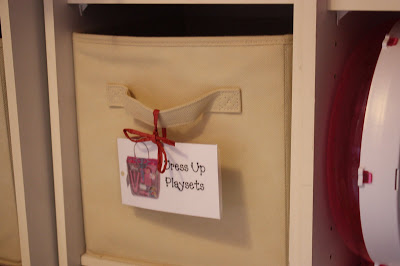 She told me that the reason it was so messy was because they wanted to play in the playhouse when it was empty. So, they had to take all of the toys out of the playhouse. I convinced her to close up the Barbie house to free up a little more floor space. Then we moved the stuffies out of the playhouse.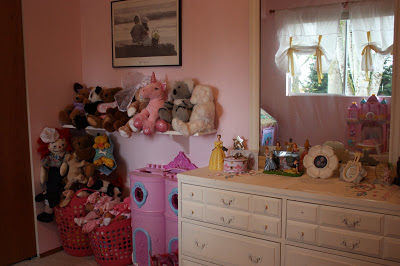 The pink bins, holding stuffies and babies, are from Storables. The Barbie house is all folded up for now. The low shelf holds the Build-A-Bear stuffies. She loves to take them down and play with them so we wanted the shelf to low enough for her to reach. Usually they all have different outfits when she puts them back on the shelf. Right now most of outfits, accessories, and shoes are in the Build-A-Bear cubby.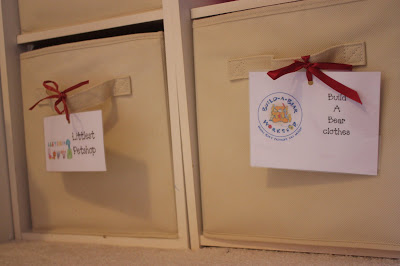 My daughter's room is back to organized bliss.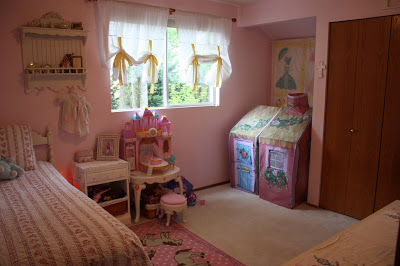 I'm sure, in no time at all, it'll be back to this: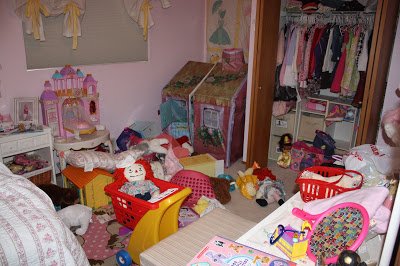 Check out these linky parties.
http://betweennapsontheporch.blogspot.com/2010/05/impromptu-tea-partymad-hatter-style.html?utm_source=feedburner&utm_medium=feed&utm_campaign=Feed%3A+BetweenNapsOnThePorch+%28BETWEEN+NAPS+ON+THE+PORCH%29&utm_content=Google+Reader