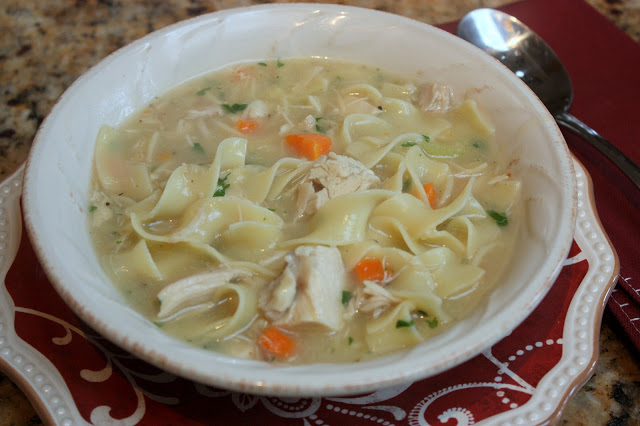 P-Dub's Chicken Noodle Soup
It's kind of a strange day to post this, since it's 80 degrees outside right now. But, I forgot to show you how yummy P-Dub's chicken noodle soup looks.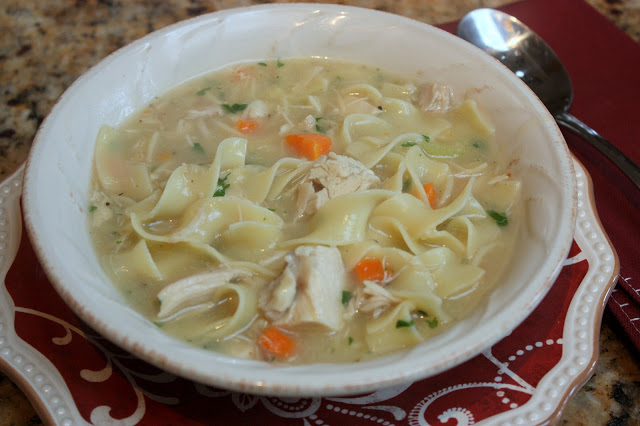 The recipe came from her newest cookbook, The Pioneer Woman Cooks – Food From My Frontier.

I learned a little trick in this book. Usually, when I make soup, I use a chicken broth or stock and then toss in the rest of my veggies, noodles, and chicken. To make the soup more stew-like, she suggests adding a little flour/water mixture to thicken the base. It kind of felt like I was turning my soup into gravy, at first, but I love the way it turned out in the end.
Thanks P-Dub!
Happy cooking!