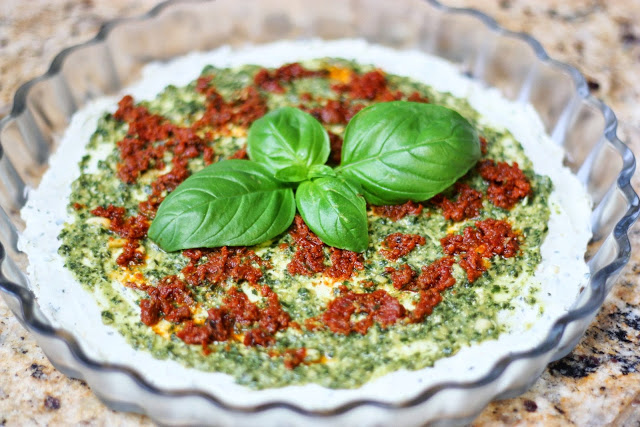 Pesto and Sundried Tomato Spread
I brought an appetizer to Dodgeball last night and several people asked for the recipe, so I thought I'd do a repost. That way it's easy to find.
Here you go:
Here's a super-simple recipe for you to tuck away until you need a last minute appetizer for a party. It's almost embarrassing to call this a recipe, because it's that simple.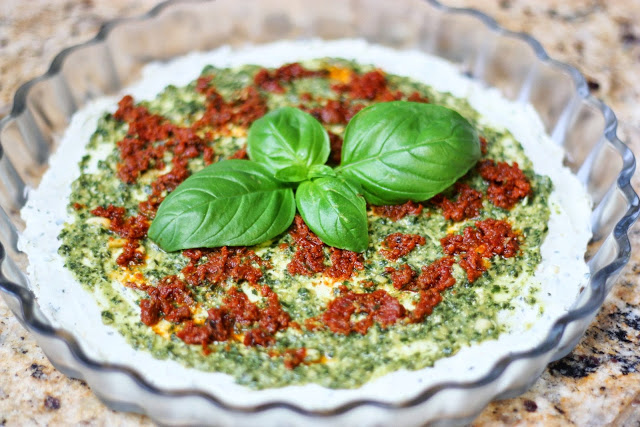 Start with a block of softened cream cheese.
Chop a small handful of basil and mix it into the cream cheese (sometimes I mix in a little pesto too).
Spread the mixture on a plate.
Top with pesto (homemade is best, but store bought will do just fine).
Dice up a few sundried tomatoes and spread those over the top.
Garnish with a sprig of fresh basil.