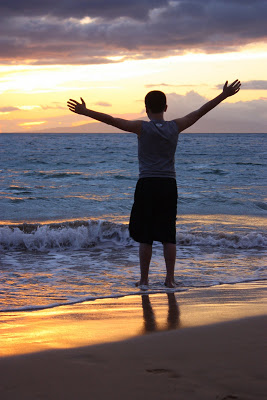 A Few More Hawaii Highlights – Warning: Picture Heavy
We did the Molokini Snorkel Tour. The grandmas had no interest in coming on this excursion. My hubby and both kids were horribly seasick. I snorkeled for a few minutes, but felt guilty leaving them on the boat to fend for themselves.
It was the trip of a lifetime for our family. I'm so happy that our moms came along too. They both enjoyed themselves just as much as we did and I was thrilled to share this experience with them.