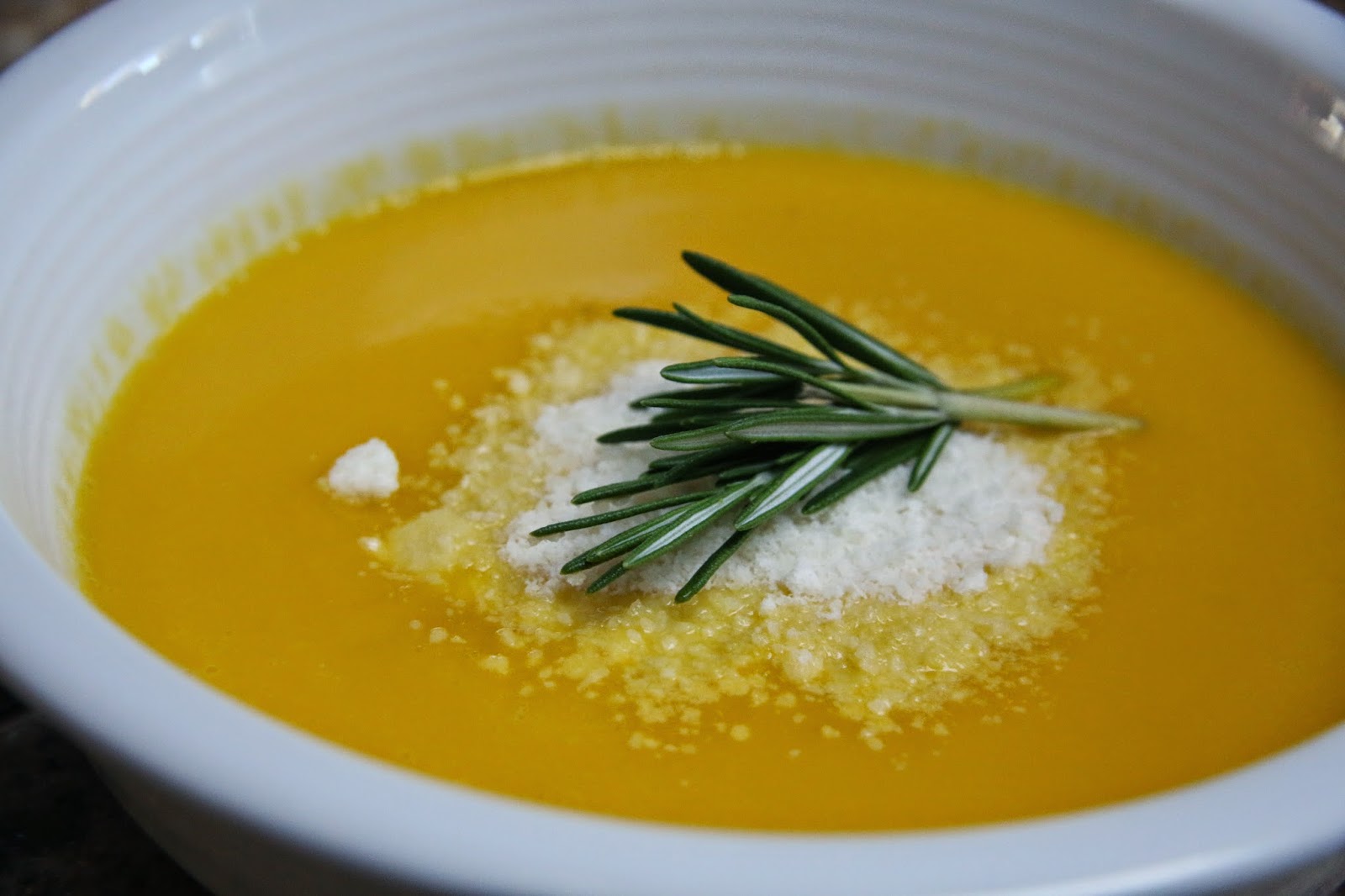 Roasted Butternut Squash Soup
Never, in a million years, would I have thought I would like this soup. Everything about it sounds horrible to me. It's made with squash, carrots, celery, and onions. Blending those things together does not sound appetizing, but I'm here to tell you… It is amazing!!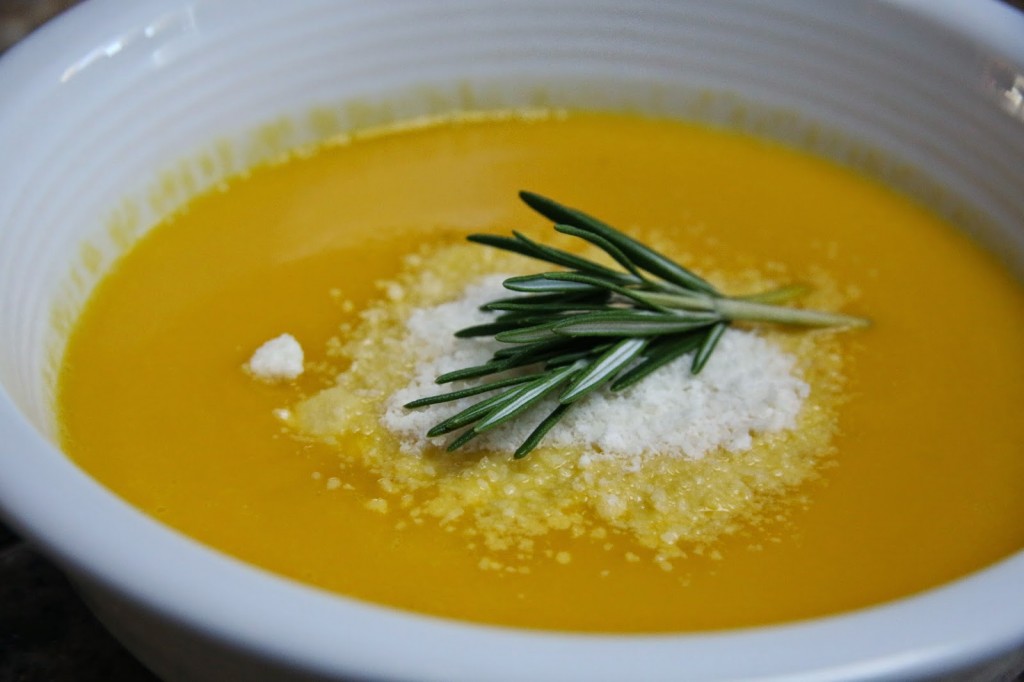 I've been really trying to add more fruits and vegetables to my diet lately, and not just broccoli or green beans. I've been trying to branch out and try things I normally would not eat. We've learned to love sweet potatoes, avocados, spaghetti squash, and butternut squash.
I found a simple recipe online, but made several changes because I didn't like the original too much. Here's what I did:
I started with a large package of chopped butternut squash. It was about 4-5 cups. I roasted it in a baking pan with a little olive oil for about 40 minutes.
In a blender, went:
4-5 cups roasted squash
1 stalk of celery
1 large carrot
2 slices of onion
3 cups chicken broth
I blended this for 8 minutes in a heavy duty blender.
Next, I added salt and pepper to taste and a few tablespoons of butter. I blended this up again.
If you have a fancy blender that heats, you're done. If not, the mixture can be heated on the stove.
Finally, I topped it with a few tablespoons of grated Parmesan cheese and sprig of rosemary.
Yum-O! The texture kind of reminds me of a thick, cheesy soup, but without all of the guilt. It's Heavenly.
Happy blending!