Shed Progress
I was so excited to post about my dream shed (picture from Country Gardens)…

and then the picture from the Costco coupon book, showing the shed we bought. Here is the original post. I know you're thinking, "Um, I hate to break it to you, but that's NOT the same shed." Well, Costco may not have the cute factor, but they certainly have the right price! Just close your eyes and picture turning that boring beige shed into the Country Gardens shed! It's totally doable.

Here's the side area of our yard that has been picked out as the perfect spot to put the shed. Our house is L-shaped so this is the weird little unused corner of the yard. We haven't done any landscaping to this area because I wanted the shed first and yard and flowers second. Don't you think it is just calling out for the cute little red shed?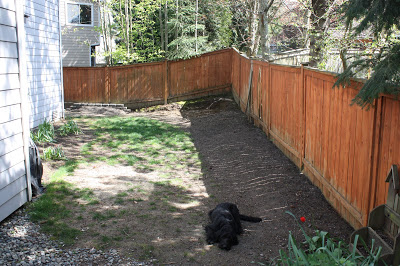 The shed arrived a few months ago and it sat in the driveway waiting for the rain to stop and our lives to slow down a bit.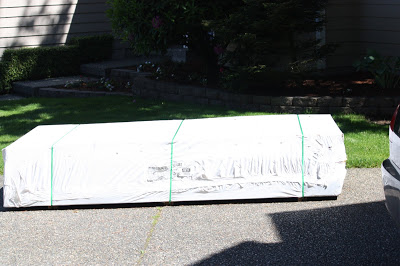 The place I want the shed to go had to be leveled and needed a retaining wall. I will admit, I never lifted a shovel or a brick. My hubby did it all. He had a vision of what he wanted and this was one part I really didn't care about, so he just made it happen. Ahhh, I love it when that happens.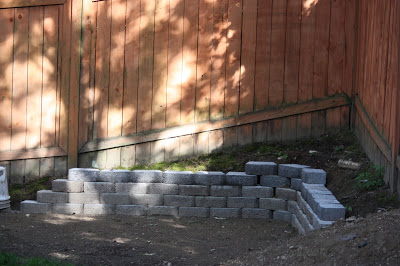 The shed itself is almost done. It still needs a roof, trim, and red paint (oooooh, I'm so excited for the red paint). Even though the building is almost done, there is so much left to do in this area. It has been neglected for so long. We need grass, landscaping, flowers, a pathway, pea gravel around the base, and the list goes on. It'll be an ongoing project this summer.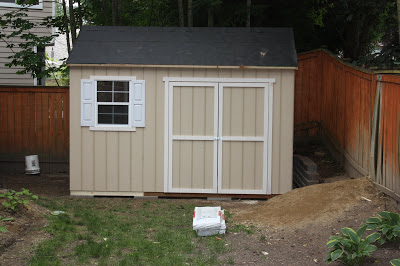 One more look at the dream:

I can't decide what to do first, paint the outside or start planning out how to use the space on the inside. Either way, I can't wait to get started.