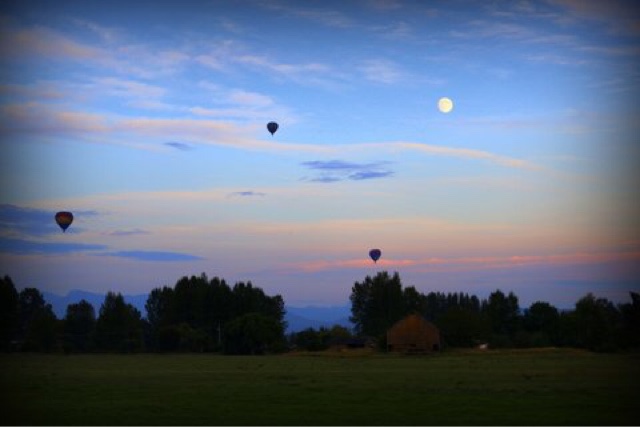 Instagram Love
Sometimes I feel like I post more on Instagram than my blog. I've noticed a trend in blogging lately, and I'm seeing more and more bloggers going JUST to Instragram and leaving their blogs completely. I'm not ready for that yet. I enjoy the writing process almost as much as photography. I do, however, love the fact that I can post pictures and do a tiny bit of writing all from my phone. I also love the hashtags that I can add, to help find other people with similar interests.
The picture, above, is one of those "small world" kind of things. My sister and I were driving through Snohomish and saw this beautiful sight. She pulled over to the side of the road so I could take a picture. Little did I know, that two of those balloons were filled with families that we know! So cool!
On International Dot Day (that's a special day created by author Peter Reynolds) we posted some of our creations.
Since it's apple season, we made applesauce in Kindergarten. I made a quick collage to show what we had been up to that day.
I couldn't resist this photo. I had gotten to work early and snapped a picture with my new boots and my cool mug. I never have time to relax with my feet up, but it was still very early and I just had to share with my Instagram friends.
As you can see, many of my posts are school related. Here is a recent picture showing our sunflowers drying and ready for observation. I have found lots of great hashtags that other teachers and Reggio Emilia enthusiasts use.
I'd love to find more friends on Instagram. Are you on it? Who do you follow? My username is homeiswheremystorybegins. I hope you'll come find me!
Happy photo taking!