Small Town Photos

I took some pictures this weekend. These are from Harrington, Washington.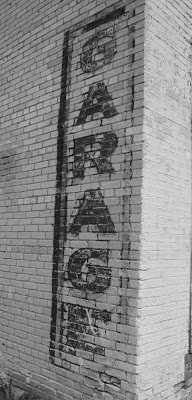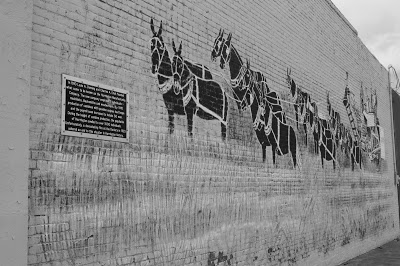 I've always loved taking pictures. I got my first "grown up" digital camera (the kind that costs more than $30) when my son was born, nine years ago. I remember being amazed at the quality of pictures. Having a digital camera, rather than the old film kind, was so much more freeing. I could take 100 pictures of my sweet baby and just choose my ONE favorite to print. We've had several cameras since then. I tend to carry my camera EVERYWHERE with me and sometimes that's not the best choice.
This past summer we bought a DSLR from Costco and it has changed my outlook on photography. No longer do I just love taking pictures. I think I'm a little obsessed now. Part of the reason I started blogging was to be able to take pictures of quilts, projects, food, and other crafty stuff and then acutally have something to do with those photos. Let me tell you, my kids and my husband DO NOT want to see pictures of cookies, homemade bread, my new flower pots, or my latest sewing project. That's about the time my husband says, "We really love you, Honey, but we don't care about these pictures." Well, bloggers care! They want to see pictures of projects and cookies.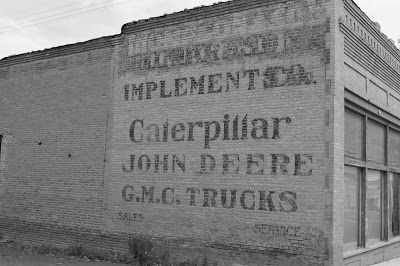 I'm not a great photographer. I've read a few of Scott Kelby's books, to try to get a few tips and hints. I love it when bloggers give their tips for taking great blog photos. I always bookmark those.
Over the long Memorial Day weekend we visited my husband's grandma in Smalltown, USA. I'm not joking. It is the smallest town I have ever been to in my life. It kind of reminds me of a ghost town. It was a thriving town in the 1920's, with over a thousand residents. Now there are less than 400 residents, a small grocery store, a bank, and a post office. The rest of the buildings are empty and falling apart. Walking through the town, you feel a sense of sadness but also appreciate the beauty of these remarkable old buildings.
I loved walking through town, taking pictures of the buildings that are no longer occupied or part of daily life. They have such a sense of history. I wish I knew more about the activities that went on in the town during the 20's and 30's. The old hotel, bank, opera house, and store fronts hold so many stories.
I love the way these pictures turned out. I'm going to try to figure out my Photoshop program and make a collage of these photos. I'm thinking, if it turns out, that I'll frame it and hang it in my bathroom. I'll let you know how it goes.
Update:
Kim suggested that I use Picasa to make a collage. This isn't the finished collage but I was so excited that it only took about 2 clicks to make! I have always had Picasa on my computer but had no idea how easy it would be to do this. Thanks, Kim!