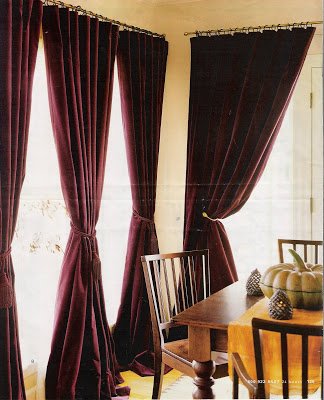 A Spring Look in the Dining Room
I love my deep, dark, velvet curtains. This was my Pottery Barn inspiration photo.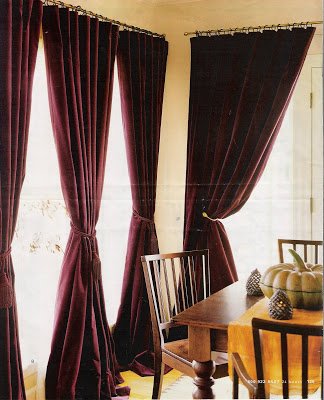 Here's a glimpse of my dining room last week.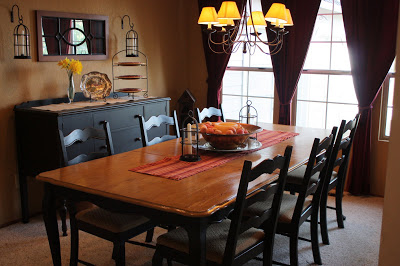 A few of my bloggy friends got me thinking that I really need to lighten up for Spring and Summer. As much as I love my warm and cozy dinging room, it does feel a little dark on an eighty degree day in August. Kim, over at Savvy Southern Style,lightened up her living room. The Thrifty Decor Chick, thriftydecorchick.blogspot.com has been lightening up. Enter the Lowe's paint drop cloths again…
Remember how much I loved my drop cloth curtain in the laundry room?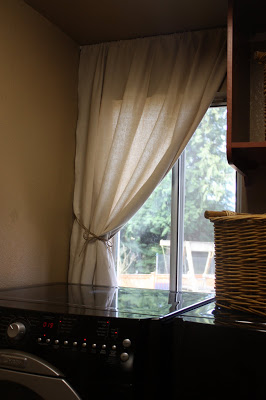 Well, here's the lightening up version of my dining room.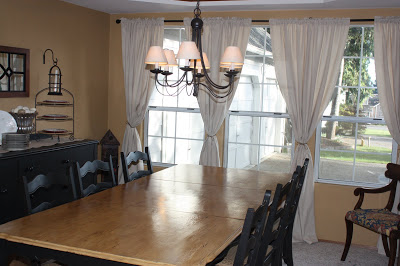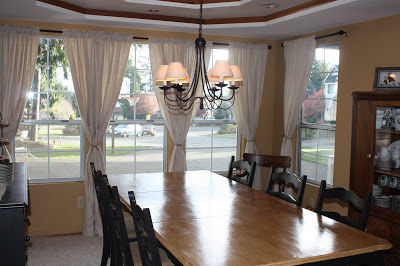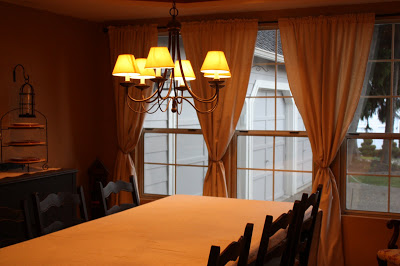 I used the paint drop cloths from Lowes. The first time I saw this idea was on Layla's blog, theletteredcottage.net. She uses them in her dining room and they look perfect. I love the way they have a natural linen/burlapish feel. I'm so excited about the way they turned out. I'm not loving the tie backs. I'd rather not have tie backs at all, but I like the way the light comes in when the drapes are pulled back.
I have a lot more springifying to do in the dining room, but right now I'm glad I've lightened up a bit.