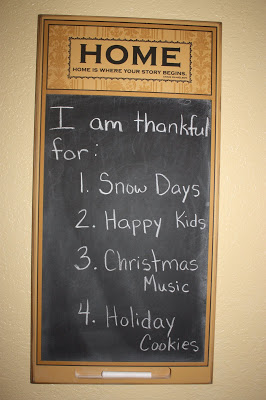 Thankful for Being Snowed In
It all started on Monday. The snow started falling on our drive to school and it didn't stop all day. Then the cold temps hit. An inch of snow is all it takes to bring the city to a standstill, when you live in the Seattle area.
Cooper enjoyed his first time playing in the snow. He likes to eat the snow and then he gets snow all over his beard.
We needed some craft projects so we wouldn't go crazy. My youngest tried making a few toilet paper rolls into Pilgrims. I think she did a pretty good job! I tried suggesting more hair for the Pilgrims, but no luck for them.
Since we couldn't go anywhere (except the sledding hill) we decided to do a few projects around the house.
I'm thankful for my unexpected gift of a stay home with my kids. (Yes, we cancel school for an inch of snow.) I loved spending the day with my family!
Happy Thanksgiving!