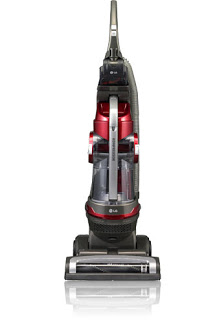 This Really Sucks!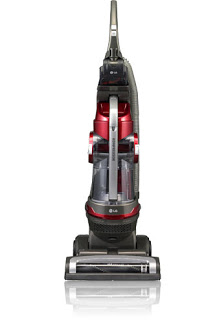 Literally. This vacuum really sucks. A few months ago our old vacuum saw its last days. It had served us well. When looking for a replacement, my first thought was a Dyson. Oh, how I wanted the Dyson Animal. Then came reality. "I'm sorry, HOW MUCH is that vacuum cleaner?" As much as I wanted that Animal, $500 just isn't in the budget for a vacuum.
We started researching other brands and read lots of reviews. Over and over, the LG kept popping up. I know the LG brand, but I had no idea they made vacuum cleaners. The decision was made. We said no to Dyson and yes to LG. We didn't buy the top of the line. We are usually middle of the road buyers, and that held true for the vacuum as well.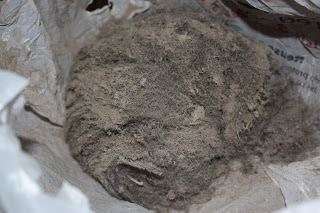 I'm telling you, this vacuum sucks! I vacuum quite frequently because we have a dog and many children running around our house. I am always SHOCKED by the amount of gross, disgusting, dust, dirt, and dog hair this vacuum picks up. I empty the canister after each time I vacuum, simply because I can't believe how much dirt accumulates in just a few days. Yep, that's everything my vacuum picked up TODAY! (And I just vacuumed 2 days ago.) It's official. My family is disgusting.