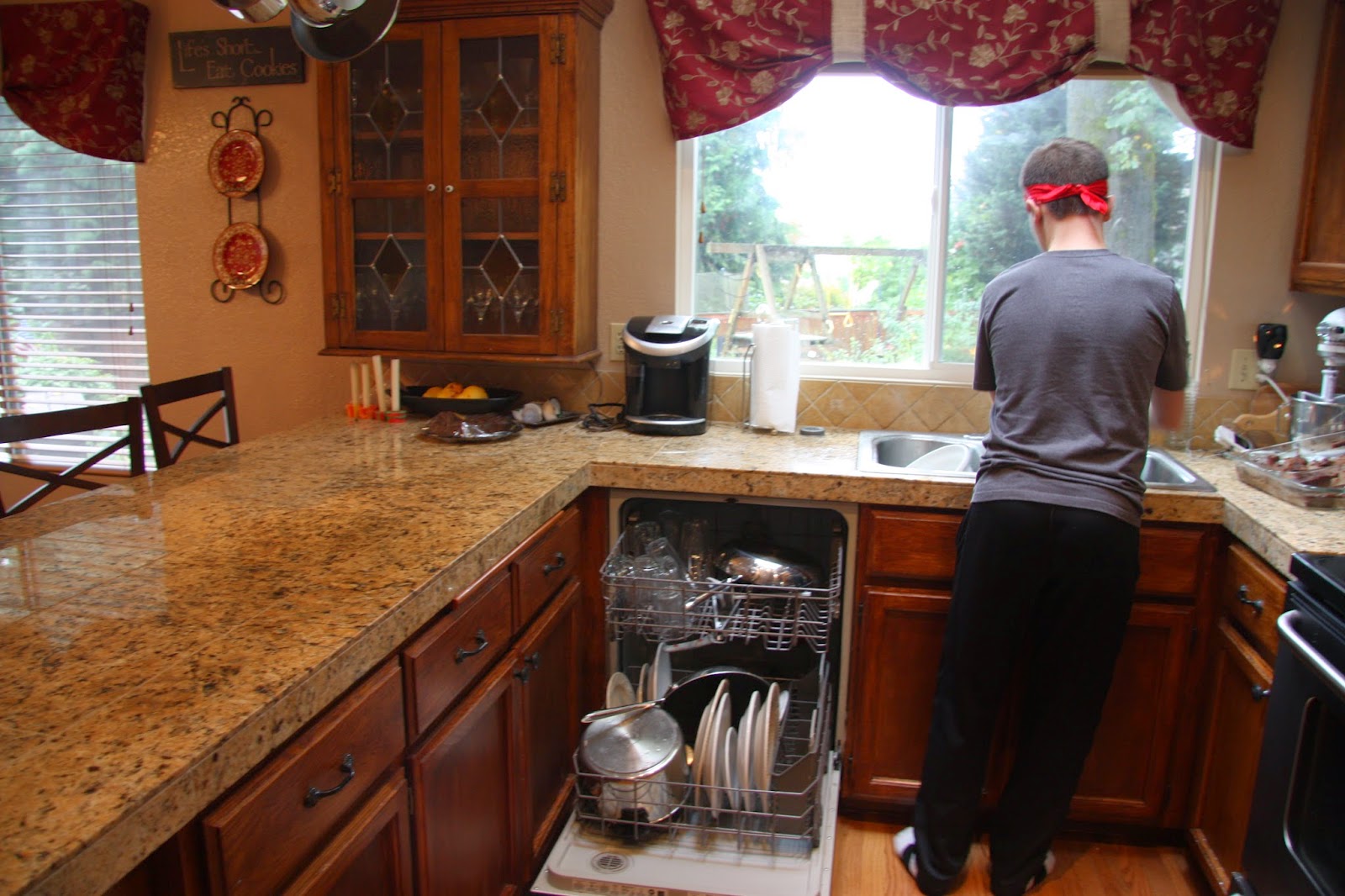 Um.. Who Is This Kid?
Who are you, and what have you done with my son?
Maybe he wanted something. Or maybe he caused some trouble around the 'hood on Halloween night.
We spent our Halloween night with a handful of teenagers hanging out at our house, a few kiddos out trick-or-treating with their dads, and a few kids staying for a sleepover. We woke up in the morning, made a SUPER fast breakfast of pancakes, bacon, and eggs, and then threw the dishes in the sink and ran out to soccer. You can imagine the mess of serving breakfast to a group of 2 adults and 5 kids, but we had no time to deal with it. We drove up to soccer, took team pictures, cheered on the team, grabbed some lunch on the way home, and didn't get home until well into the afternoon. When we walked in the door, this is what I saw!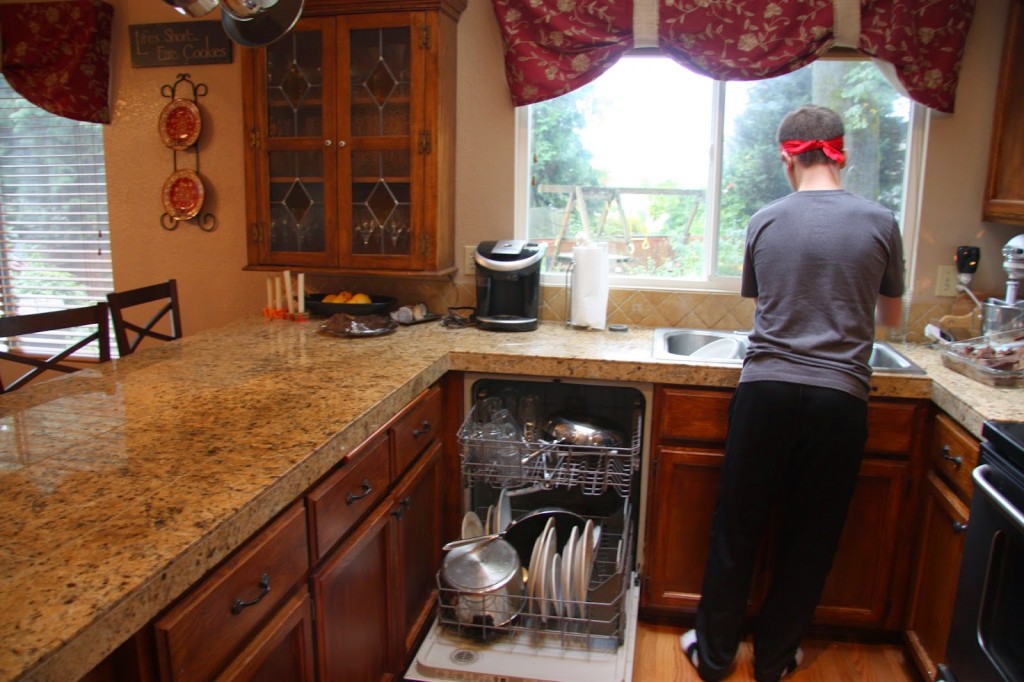 I didn't know if I should cry, hug him, or look for the intruder who must have been threatening my son in some way. Counters clear, dishes done, and the remnants of breakfast put away.
Not only was the kitchen clean, but the family room where the boys had slept was cleaned up and vacuumed. No candy wrappers. No sleeping bags. No stinky-boy socks. Just a sweet little puppy watching his boy work.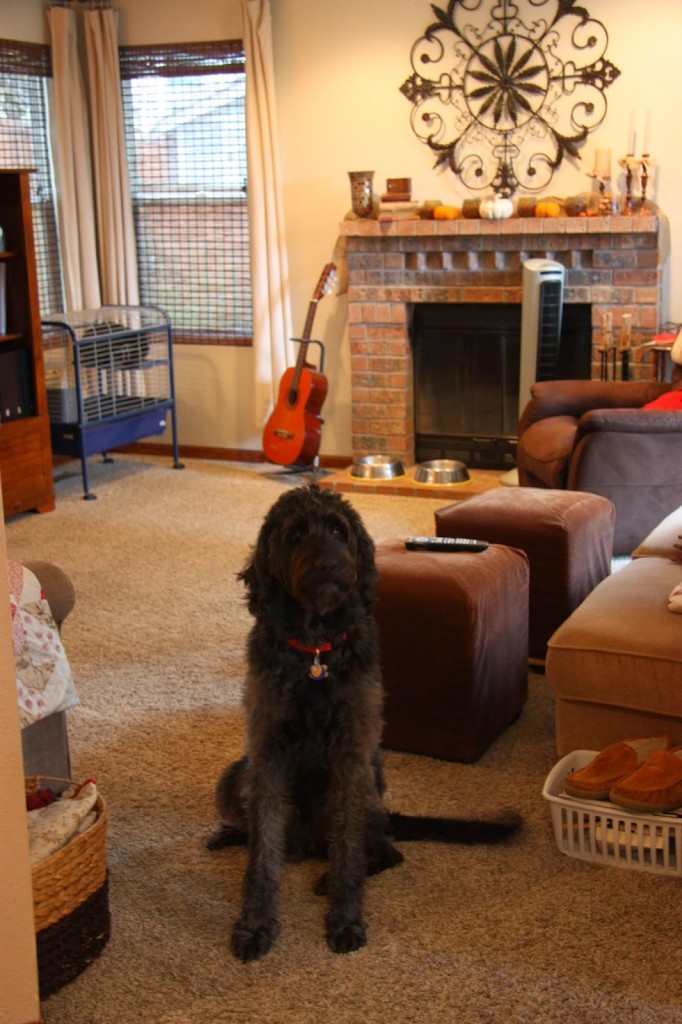 Then, the next day, after helping me in the kitchen again, he found a recipe for roasted cauliflower that he whipped up for our family party.
Seriously, friends, I'm waiting for the other shoe to fall. He's a teenager and this is not the norm for us, so I'm a little worried about the backlash from this. I don't know what it will be, but I can assure you that it's coming. I'm afraid. Very, very afraid.