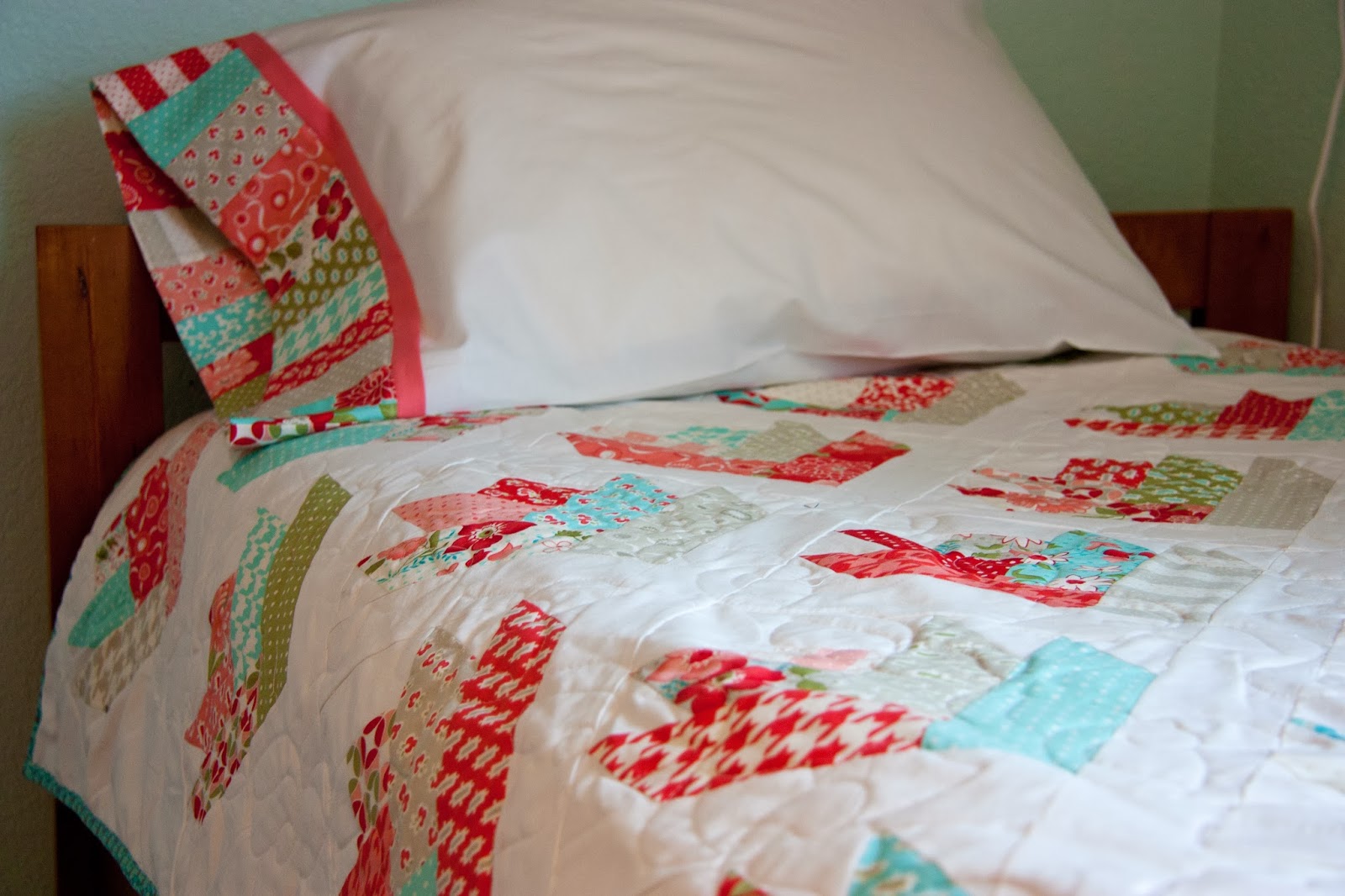 Vintage Modern Floral Quilt
The quilting is finally done on my daughter's new quilt! I picked it up from my longarm quilt lady this weekend. This quilt has been a long time in the making. My daughter picked out the jellyroll about 2 years ago now. I finished the top over the summer, and took it to my quilt lady in the fall. I told her I was in no hurry, knowing that Christmas was coming, so I think it really got pushed onto the back burner. Meanwhile, I made the cute pillowcase with a few of the scraps from the quilt.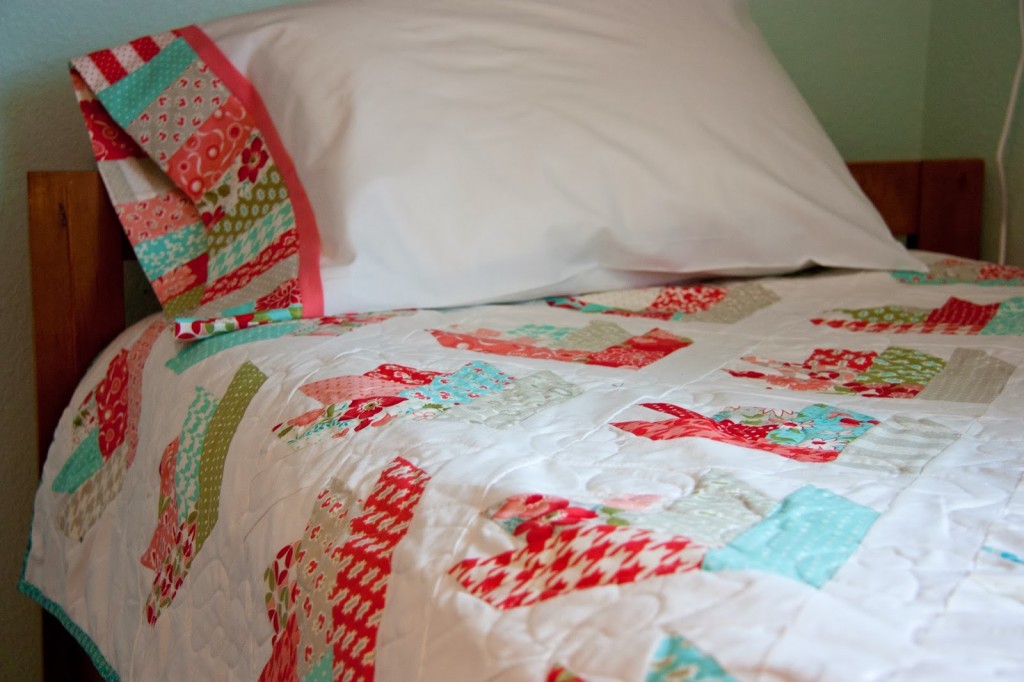 I'm thrilled with the way it turned out. My daughter wanted floral quilting. She even drew out the type of floral she wanted. It was the first thing she noticed when I showed her. She said, "Wow! She even used my flower design!"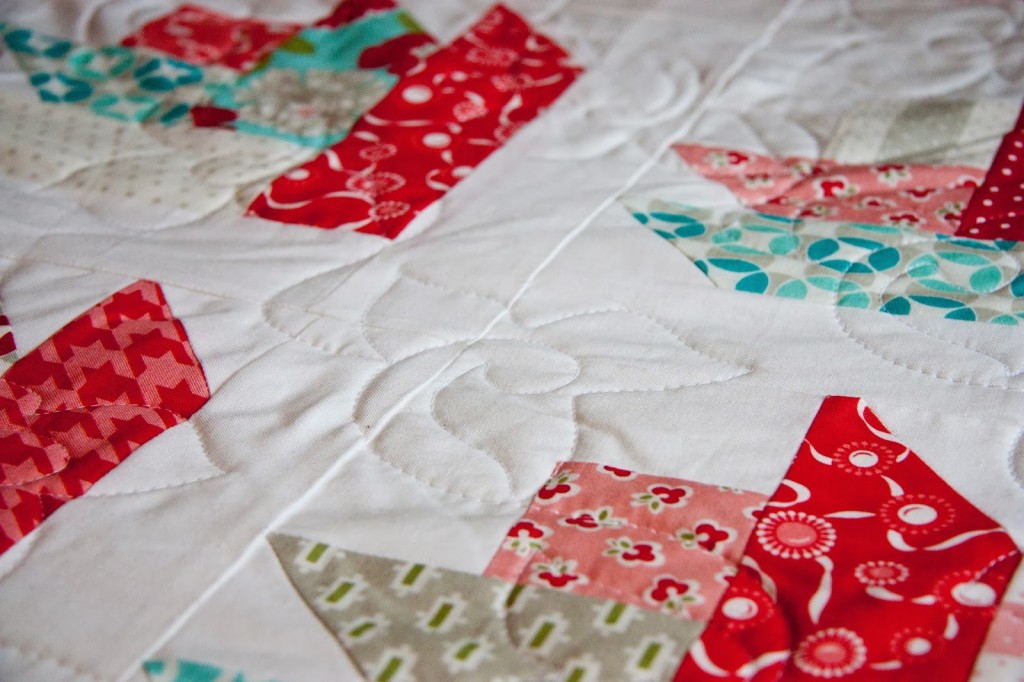 I love the way it turned out, and more importantly, my daughter loves it!
Happy quilting!