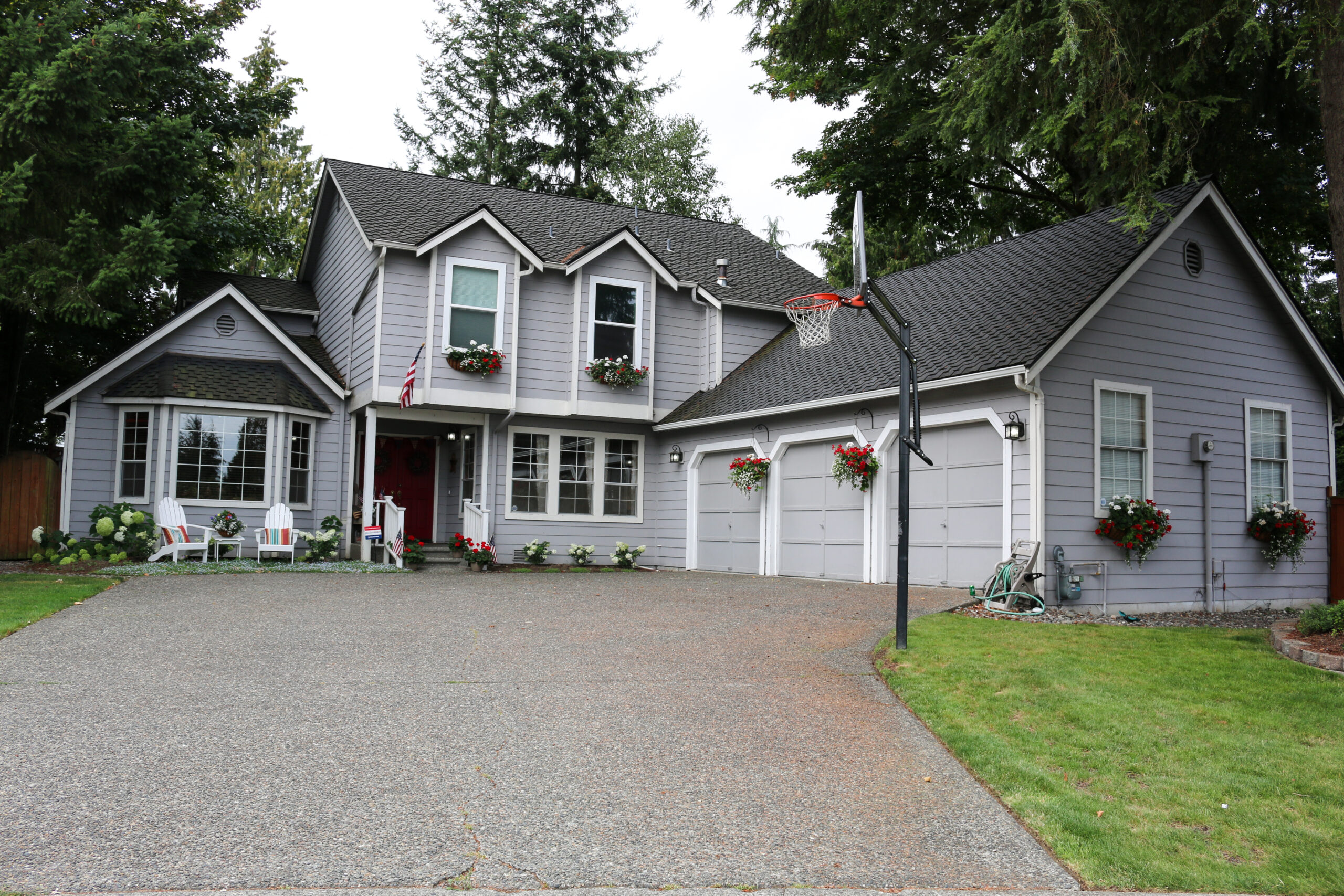 I have often said that the inside of my house is a Fall house.  It has the colors and coziness of a crisp Fall day and the smell of warm cookies and hot apple cider.  The outside of my house is another story.  It is, most certainly, a 4th of July house.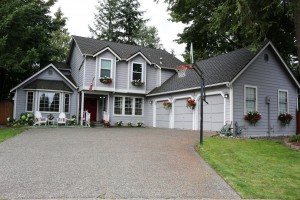 I live by my watering a fertilizing schedule in the Summer and I love my hanging baskets and window boxes.  I fill my baskets with red and white flowers and tuck little flags in everywhere.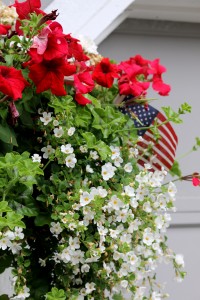 Geraniums line the stairs on my tiny porch and more flags are there to greet people.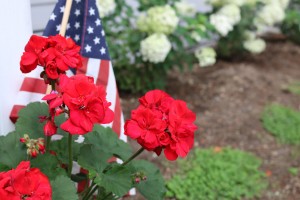 I may have a slight obsession with using flags as decor and it might be time to take the 4th of July decor down and store it for next year.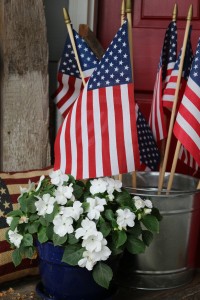 I bought a new variety of hydrangea for the front of my house.  This a brand new variety from Monrovia, called Bobo.  It's a compact hydrangea, so I'm hoping it will stay nice and short.  I also planted some Blue Star Creeper, which will fill in nicely as a ground cover.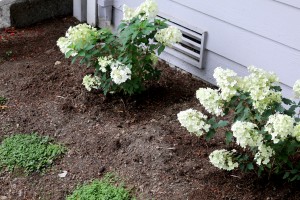 Here's my Bobo
I finally got rid of my old benches in the front of the house, and we bought some pretty Adirondak chairs from World Market.  We also dug up all of the overgrown hydrangeas and moved them to the back yard, replacing them with Bobos as well.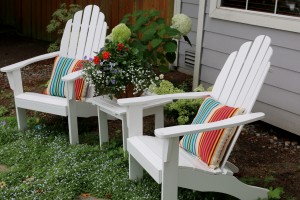 I planted a pretty little basket for the front of the house to add a little color to the white chairs.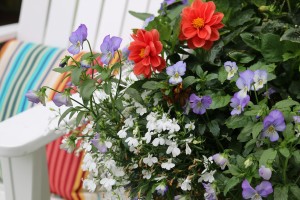 I did save two Annabelle hydrangeas, because who can live without Annabelles?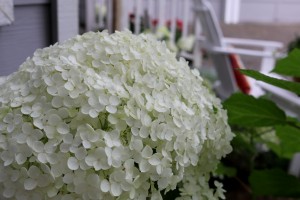 I can't wait until my flowers fill in!  They will grow up to be so pretty!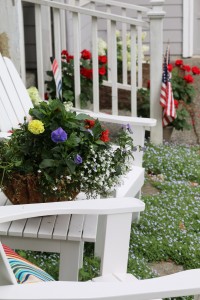 It's almost time to start figuring out how to turn my 4th of July house into a Fall house.  Until then, I'm just going to hold on to Summer.  Welcome to our house!